Microsoft Edge Extensions land in latest Windows 10 Preview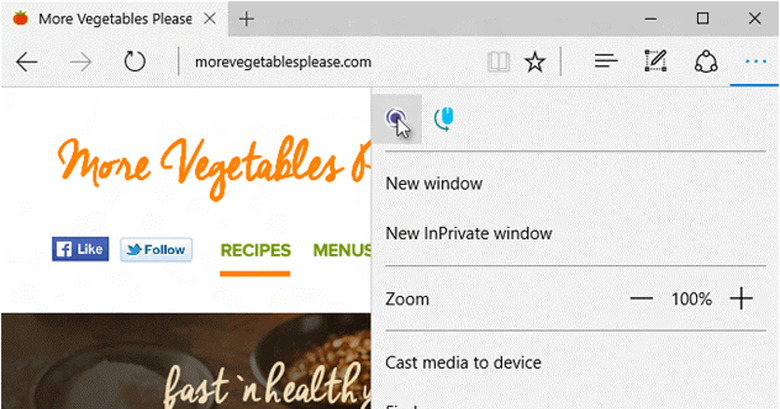 It has been quite a big Friday for Microsoft. For one, it just started the long overdue rollout of Windows 10 Mobile for some older Lumia smartphones. And, at the same time, its latest preview for Windows Insiders is finally bringing also a long overdue feature to Windows 10. In particular, Microsoft Edge is finally getting its Extensions. To be specific, only three extensions actually. But perhaps more important than the number of available extensions are the signs of life that Microsoft's newest web browser is still in a somewhat healthy state.
While extensions, by definition, are really simply add-ons that augment the web browsing experience, they have actually taken on a more significant role in practice. Aside from rendering quality and performance, lines in the still ongoing web browser wars (mostly now between Chrome and Firefox) have been drawn based on the availability of extensions, some of them exclusive. Microsoft promised a similar experience for the Microsoft Edge last year but it is only months later that it has finally shown the first fruits of its labors.
To say that the Extensions system is still a bit raw might be an understatement. It is, at least, existing. Available only to Insiders at the moment, the three extensions, Translator, Gestures, and Reddit, have to be downloaded as external files and then sideloaded. Considering possible software security issues, Insiders are urged to download only those three and only directly from Microsoft. In the future, Edge Extensions will be available from the Windows Store, with added safety and integrity checks.
Microsoft is still pretty mum about how developers can actually start writing such extensions, a crucial piece of the puzzle that is still missing. The Edge browser's FAQ page still mentions ongoing development and refinement of the platform, so details are pretty much scarce. Microsoft did mention before that it would be like writing Chrome extensions, themselves written in HTML and Javascript, though the exact form is still to be revealed.
That's not the only change that landed in the latest version of Microsoft Edge. For one, tabs can now be pinned, protecting them from accidental closing and restoring them when Edge is restarted. Unless you unpin them, of course.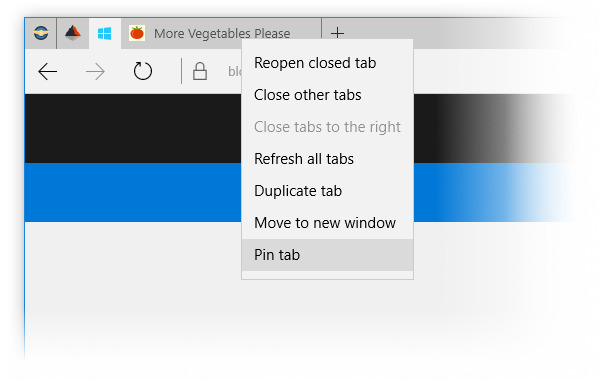 Edge also now has a "Paste & Go" option, a small but still convenient addition to the context menu when you right-click on the address bar.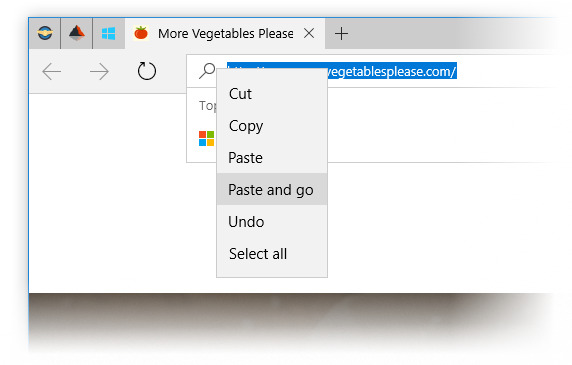 These changes, and more, are what's in store for Windows Insiders updating to Windows 10 Build 14291 on their desktops and tablets.
SOURCE: Microsoft