Microsoft Edge claims once again to be faster, safer, better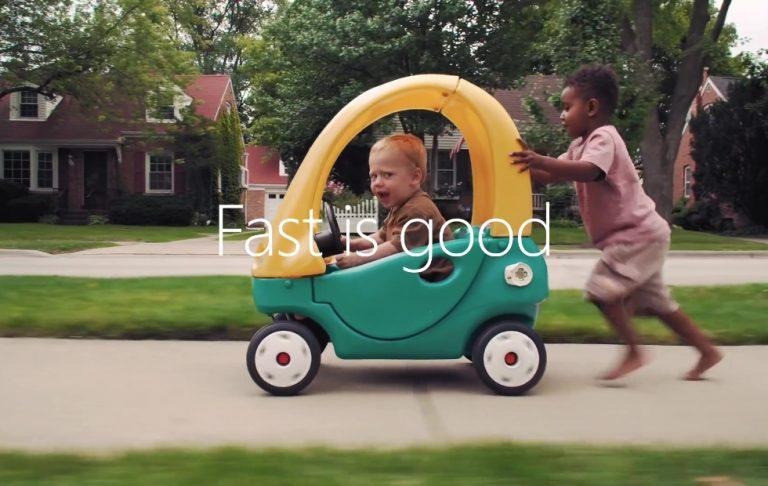 Who says the browser wars are over? This time, though, there's a pinch of fancy marketing added to spice up the competition and drum up the hype. Ever since Microsoft launched its completely new and "not related to Internet Explorer at all" web browser, it has been touting Edge's battery efficiency with highly publicized but not completely public tests. And now it's back again, pitting Edge against the latest Firefox and Chrome versions, singing that same mantra, and trying to get back in the running in the web browser race.
Microsoft Edge is claimed to be faster yet, at the same time, more battery efficient. Speed is a two-edged sword. On the one hand, the faster you complete a computing task, the sooner the CPU can go into a lower-power state. On the other hand, by maximizing processor usage, you also use up more power. At least potentially.
Despite that, Microsoft claims that Edge is able to last 63% longer than Firefox and 19% longer than Chrome. That is, on the same kind of device streaming the same looping video. It is curious to see how Firefox has now become the underdog when it comes to performance, taking the lowest spot where Chrome once stood.
Microsoft also claims Edge is faster and safer and, in a different video, pits it against Google Chrome, perhaps its biggest rival in that space. More than just being 48% faster, Edge is claimed to have blocked more 18% phishing sites than Chrome did. Which is an impressive feat if true, as Microsoft doesn't exactly have the same pool of data and algorithms as Google does when it comes to the Web.
Presuming that Microsoft's benchmarks are accurate, which Google and Mozilla and even Opera will undoubtedly challenge, it will take more than that to put Microsoft's name back on the charts. Edge has admittedly some perks and isn't weighed down by the baggage of explorer, but it has a long way to go to catch up with years' worth of lead by Chrome and Firefox.