Microsoft Edge browser's upcoming features teased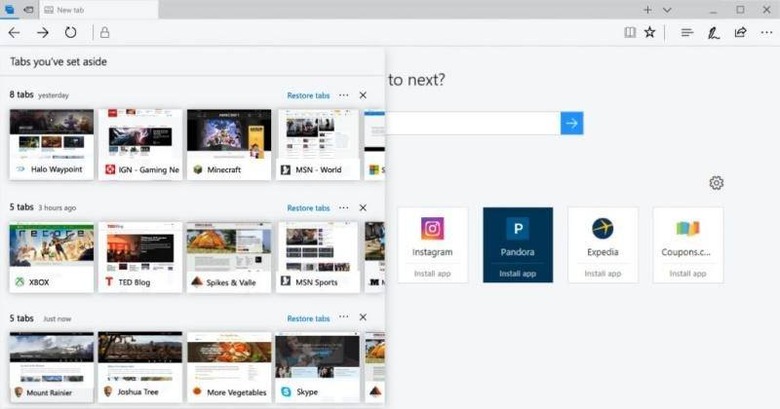 Microsoft desperately needs to make people forget about its ugly past in the web browser market. That's why it's putting its marketing engine hard at work to promote the hell out of the new and fancy Microsoft Edge web browser. If you do ignore compatibility with sites that still need the ancient Internet Explorer, Edge does offer a more modern and, perhaps more importantly, cleaner browsing experience. And it's about to get even better in the Windows 10 Creators Update! Or at least that's the tune Microsoft is singing its latest teaser for its fledgling browser.
While users' web browsing experience is, ultimately, in the hands of individual website, broken or hard to use browsers definitely take the joy out of any web surfing. Microsoft's aim with the new Edge is to make that experience as enjoyable as it can be while still letting you browse as much as you want. That philosophy particularly shows in Edge's upcoming tab management features, with its generous use of thumbnails. And when you don't want to see all the clutter, you can just shove them to one side for later.
Of course, it won't just all be about looks, visuals, and animations. Edge is also getting a few new features, like the already reported e-book reading capabilities. There's also an improved private browsing mode as well as hooks for online shopping. And, for those with more forward-looking inclinations, WebVR is also supported.
On the developer side, Microsoft does mention an expansion of its extension platform. Despite all the fancy new features, Edge still lags behind the big browsers in terms of extensions that foster loyalty among users. Microsoft is also playing around with WebRTC support, which would allow Edge to support video chats without the need for plugins.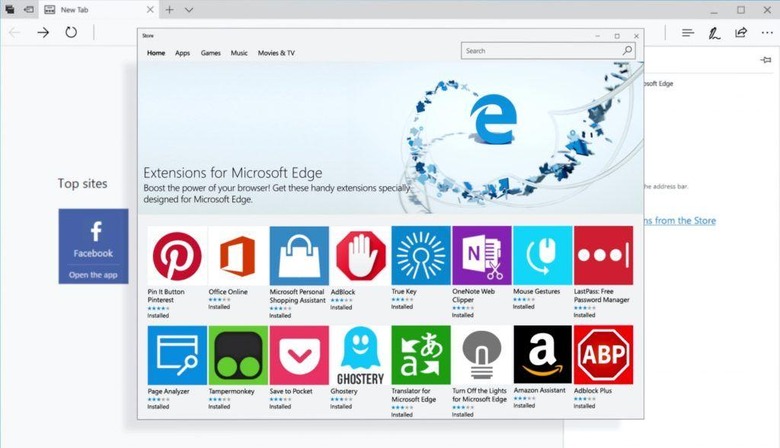 Microsoft promises even more improvements to come, which can actually be rolled out faster given Windows 10's new rolling release cycle. That said, it still has a lot of work to do if Edge is to stand shoulder to shoulder with other browsers who have had years of experience in the market.