Microsoft discontinues Skype app for smart TVs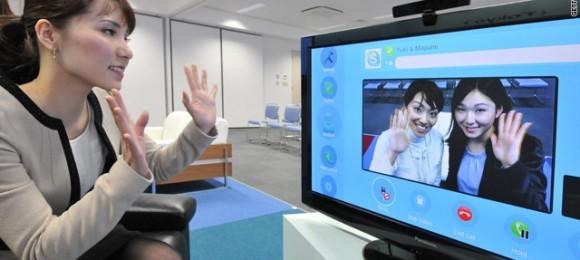 Video calling has become a ubiquitous form of communication these days, with a myriad of apps and services on the desktop, tablets, and most notably smartphones. Microsoft's Skype is already one of the dominant options, with a popular service working well across a number of platforms. It turns out the living room television never caught on as a useful way to make video calls, so Skype has said that it's ending support for its smart TV apps this June.
Even Skype admits that mobile devices have become the primary way most people use Skype or other such video calling services. "Over the years, users have changed the way they use Skype, with the majority accessing it from a mobile device – including when in the living room," the company notes in a blog post announcing the change.
The Skype for TV app was first launched some six years ago, and saw a number of smart TV manufacturers begin including it in their sets, starting with Panasonic, and followed by Samsung, Sony, LG, Sharp, Toshiba, Philips, and more.
The announcement notes that it will be up to TV manufacturers to decide if the Skype app is removed altogether. Should the software remain on a TV in June, it should continue to work for a time, but the lack of updates and support from Microsoft means it will eventually stop functioning.
Skype also notes that part of the decision to kill of the TV app comes from wanting to prioritize their efforts on the platforms used most. So the version many of us are likely most familiar with, the smartphone app, will continue to grow and be improved.
SOURCE Skype Support