Microsoft confirms that it has a game streaming service in the works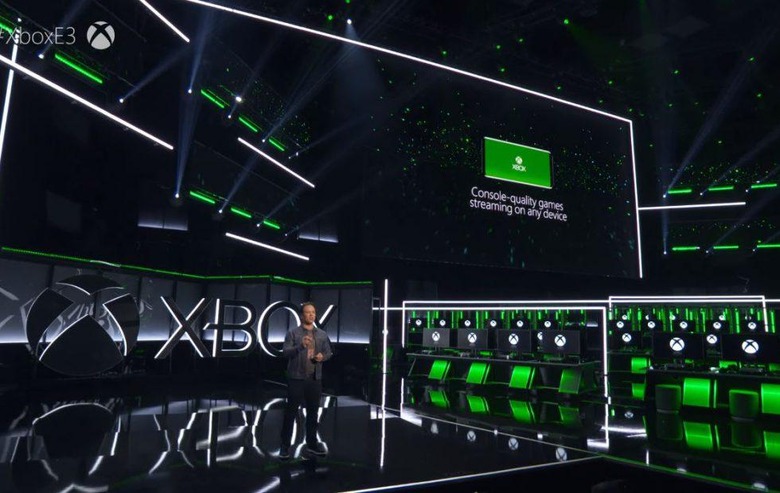 Game streaming is something that many companies have tried and failed to pin down. Sony, in fact, has been the most successful company when it comes to game streaming thanks to PlayStation Now, but obviously, Microsoft isn't just going to sit idly by while Sony rakes in those streaming bucks. At the tail of end of its E3 2018 press conference today, Microsoft confirmed that it has its own game streaming service in the works.
Unfortunately, that's about all the company wanted to say on the matter. Xbox boss Phil Spencer announced the service, telling attendees and those watching on the internet that they'll be able to stream "console-quality gaming on any device," so look forward to a future when you can play something like Sea of Thieves or Forza Horizon 4 on your smartphone.
Other than that intriguing tidbit of information, we're being left in the dark. This service doesn't have a name nor does it have a release date. We know that Microsoft will probably look to leverage its work in AI to make Xbox game streaming a reality, but for the rest of the nitty-gritty details, we're just going to have to wait.
This foray into game streaming probably isn't going to come as a surprise to those who follow Microsoft's gaming and artificial intelligence arms closely. Microsoft has been setting up new divisions within the larger company specifically for cloud-based gaming, but thus far, its plans and systems have been pretty unclear.
Hopefully this announcement means that we aren't very far off from receiving a road map for how Microsoft plans to tackle the tricky task of launching a successful game streaming service. We'll be keeping an eye out for more, but for now, just know that Xbox game streaming is something that's happening in the (hopefully) not-too-distant future.