Microsoft confirms Dropbox, PayPal apps and more coming soon to Windows 8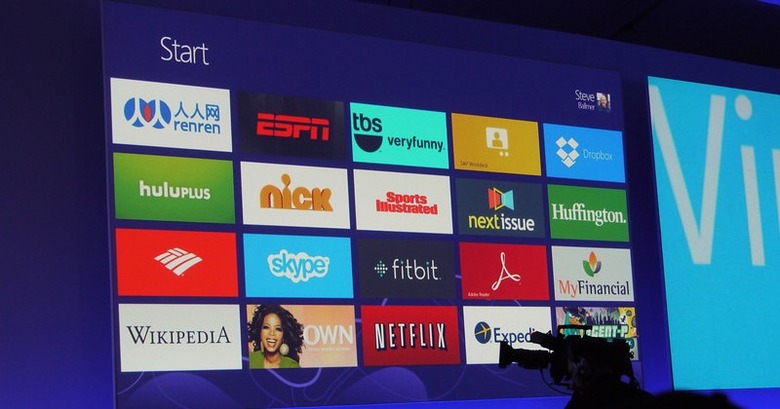 In case you didn't hear, Microsoft's BUILD developer conference kicked off today in Seattle, and the folks from Redmond took the opportunity to show off some new apps. We got a first hand look at the new ESPN for Windows 8, and then they nicely shared a few details regarding what to expect in the coming months. Obviously apps are coming soon, but today they specifically mentioned DropBox, Paypal, Sports Illustrated and more.
A dedicated Netflix app for Windows 8 is already available, and earlier we shared details on the beautiful ESPN app too. While on stage Microsoft took a minute to shout out multiple brands we'll be seeing apps from in the coming weeks and months. As shown above some of those include the popular Dropbox, PayPal, OWN, Sports Illustrated, Wikipedia, TBS and many others. These will be more than just apps, they'll be useful apps built to work great with everything Windows 8 has to offer.
Paypal will not only have their own app, but they'll offer an API to developers on Windows 8 to use PayPal payments in their own apps right in the Windows Store, as well as any Windows Store app. Dropbox has an app coming soon, but they didn't give many details on that — obviously wanting users to choose SkyDrive instead.
The link above showing off the all new ESPN app is just one of many, and a fine example of what all the API's and options Windows 8 brings to app developers. Being able to have an impressive and beautiful score-center and more all working seamlessly in Windows 8 as an app should be exciting. I'm sure we'll be hearing plenty more all week at build, as well as from these specific app developers themselves.