Microsoft clarifies Office landscape, free for mobile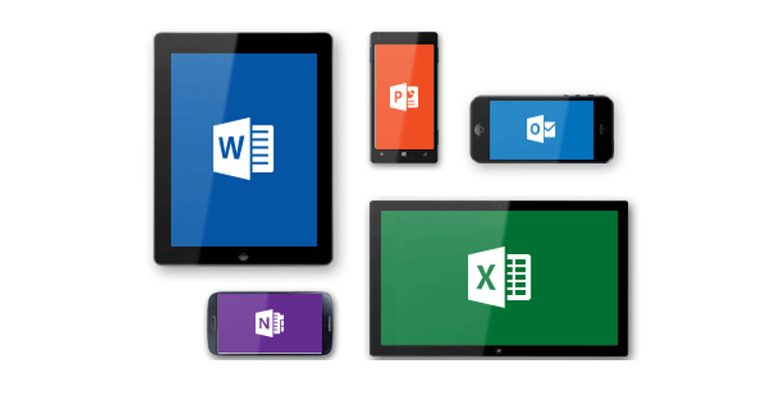 Remember the days when Microsoft was derided for having half a dozen editions to choose from, much to the exasperation of many consumers. While Redmond has now tried to streamline things a bit, rallying behind the single "Windows 10" banner, it seems that bad habits are really that hard to break. Especially when it comes to its Office suite. Microsoft's incursion into mobile, and not just on its own platform, has required a slight shift in its business model. In order to prepare consumers for the storm ahead, Microsoft is trying to give some tidbits on how it plans to move forward, across all the devices, platforms, and user categories they now cover.
Office 365 is here to stay, that's for sure. Home, Personal, and Business what have you. The subscriptions remain the same and the delineation between user tiers and their corresponding features remain unchanged. Users will still have to pony up an annual fee to get access to certain features anywhere and wherever they are and on whatever device they might be using, whether it be mobile or otherwise.
Then there's the Office that was designed for mobile and for touch. Microsoft will call the next version of this suite as Office for Windows 10, though it will likely take on a different name for iOS and Android. This version, according to Office director for the UK Richard Ellis, has been designed completely for touch devices, whether tablet or smartphone, and for working on the go. Corporate VP for Office 365 Kirk Koenigsbauer goes further and clarifies mobile as any device with a screen equal to or less than 10.1 inches, which qualifies a great many tablets as well. Or anything that doesn't have a "Pro" status. For this range of devices, The mobile Office suite will be offered for free, allowing users to do basic viewing and editing. Of course, functionality will be limited and even the apps themselves will be limited to Word, Excel, PowerPoint, OneNote, and Outlook. So yes, tablets and smartphones will continue to get Microsoft Office for free.
And then there's the hulking Office 2016, the full-featured suite that's meant to give the full power of Microsoft's productivity suite. And, naturally, bear the full price as well. Unsurprisingly, these software will require the use of a physical keyboard and mouse, at least for maximum efficiency. Of course, Office 2016 will work on Windows 10, in desktop mode at least, as well as some older versions of Windows. The suite will launch much later after Windows 10, around the second half of 2015.
Despite preaching and calling for universal apps that work across all devices and screen sizes, Microsoft itself won't be following completely, at least as far as its biggest product is concerned. And perhaps it's for the best, given how Office users are usually slower to adapt to big changes, as the Ribbon interface proved. But perhaps there will come a time when Microsoft will further narrow down its product names and editions to keep things simple. At least until the day when they can really offer on single Office suite to rule them all.