Microsoft buys Beam for Xbox interactive livestreaming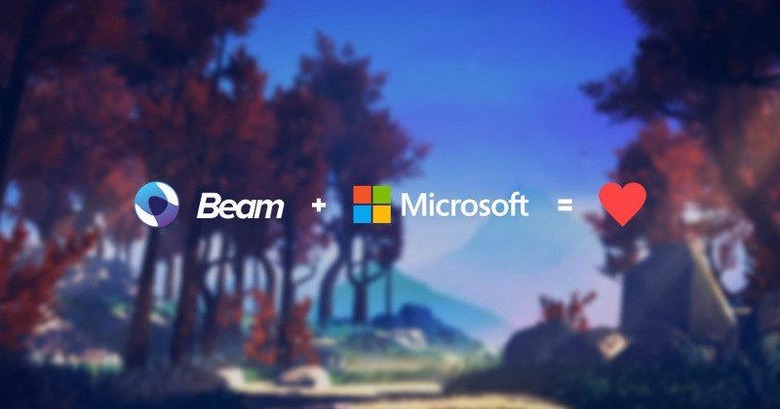 While livestreaming events and news is still something that is catching on, livestreaming games is as old as Twitch.tv (formerly Justin.tv) and has already matured to the point that it has become an industry in itself. And now it seems to be taking the next big step, moving away from being simply a spectator event to an interactive one. And it seems that Microsoft will be one of those heavily investing in this new direction, especially with its acquisition of interactive livestreaming service Beam.
Sure, game livestreamers have always been able to interact with their viewers in the past, but that has really been limited to chatting between streamers and participants. When it comes to having the audience affecting the progress of the game, it only happens indirectly and if and only if the streamer playing the game chooses to do so.
Services like Beam give users a lot more control and, in a way, also lessens the burden on streamers. Depending on the game and the actions or options set by the streamer, viewers can directly interact with or limit the game, like choosing which items are available to the player, the actions he or she will take, etc. For the streamer, it also means no longer having to consciously mind the chat just to take into account viewers' suggestions or choices, as they can directly do that themselves.
Beam isn't the only one in this nascent livestreaming market, and Microsoft's acquisition of the startup could be a reaction to something similar just a few months back. In March, Twitch, one of the oldest names in this area, announced its Stream First platform that promises that same level of interactivity between streamers and viewers. One advantage Beam has is that it has mostly got this down to a "T" and already has a system in place to make everyone's lives easier.
Microsoft will naturally integrate this feature into its Xbox platform, though no word on whether it plans on doing similar for Windows games. Beam assures its existing community, however, that it will continue to support existing games and platforms and won't simply be an Xbox exclusive. Until when, however, only Microsoft will be able to tell.
SOURCE: Xbox