CEATEC 2019 is underway in Japan and more than just the usual tech trade show, the event has an underlying theme that promotes a rather idyllic and ambitious vision of the future. That is what Japan's Society 5.0 is trying to push, a society that harmonizes cyberspace and real space for the enrichment not just of individuals but of the entire society as well. That future relies heavily on technologies like the cloud and AI and, unsurprisingly, Microsoft is making a big push for its Intelligent Cloud and Intelligent Edge to power the future IoT-centric world.
Microsoft may be best known for its Windows operating system but, in the past years, it has also been transitioning to a more services-oriented tech company.
At the heart of those services is its cloud computing platform Azure but now the company is saying that it isn't all about the cloud anymore. Joining in that Society 5.0 thrust, the company is also pushing its technology to the Edge.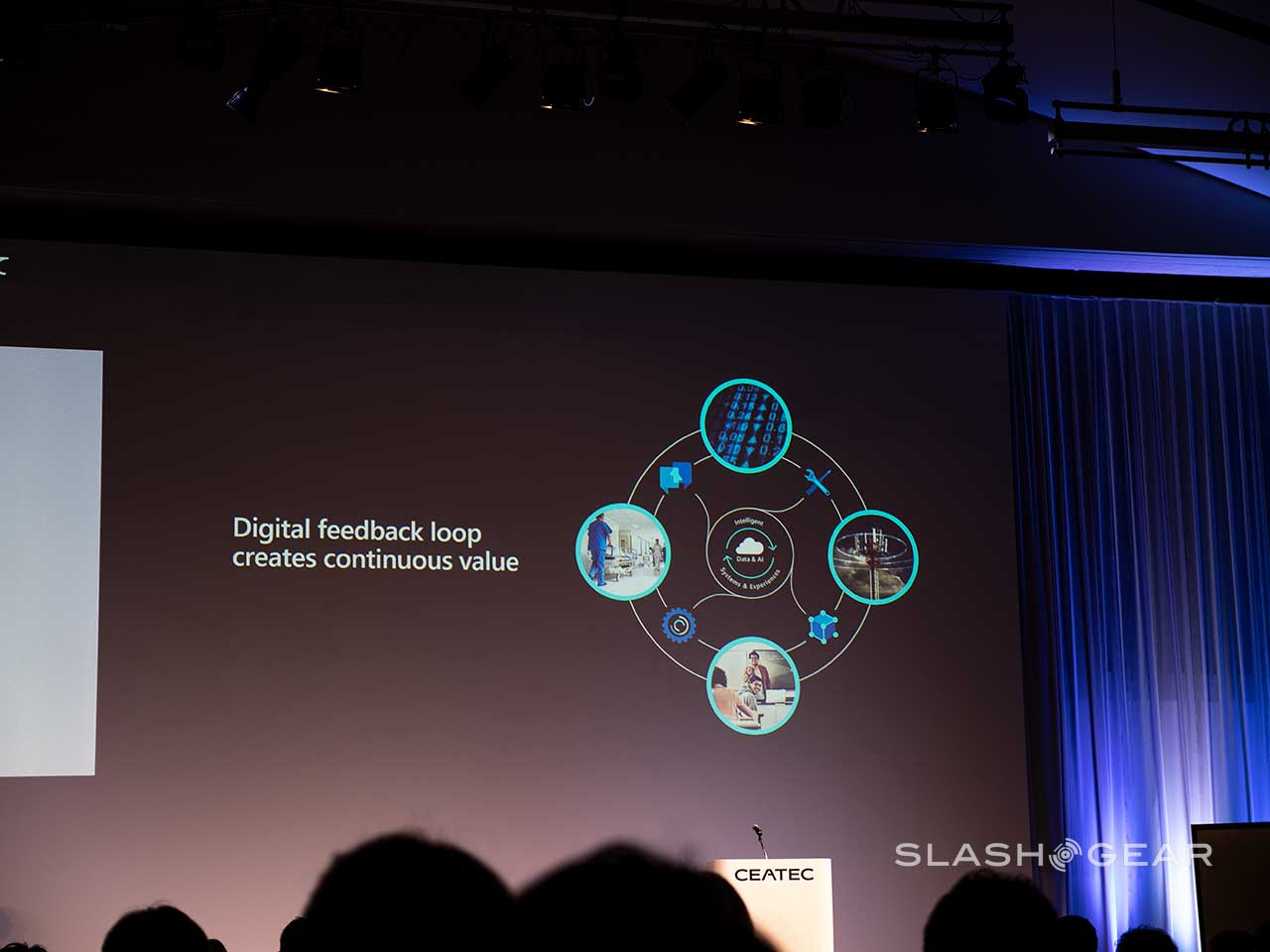 The Intelligent Edge (no relation to the browser) literally sits at the opposite end of the Intelligent Cloud. While the cloud represents remote computing resources, the edge can be found in the actual devices and sites where the action happens, like offices, factories, appliances, and more.
In a simple term, the Intelligent Edge is the "Things" part of the Internet of Things or IoT and Microsoft wants to be part of that as well.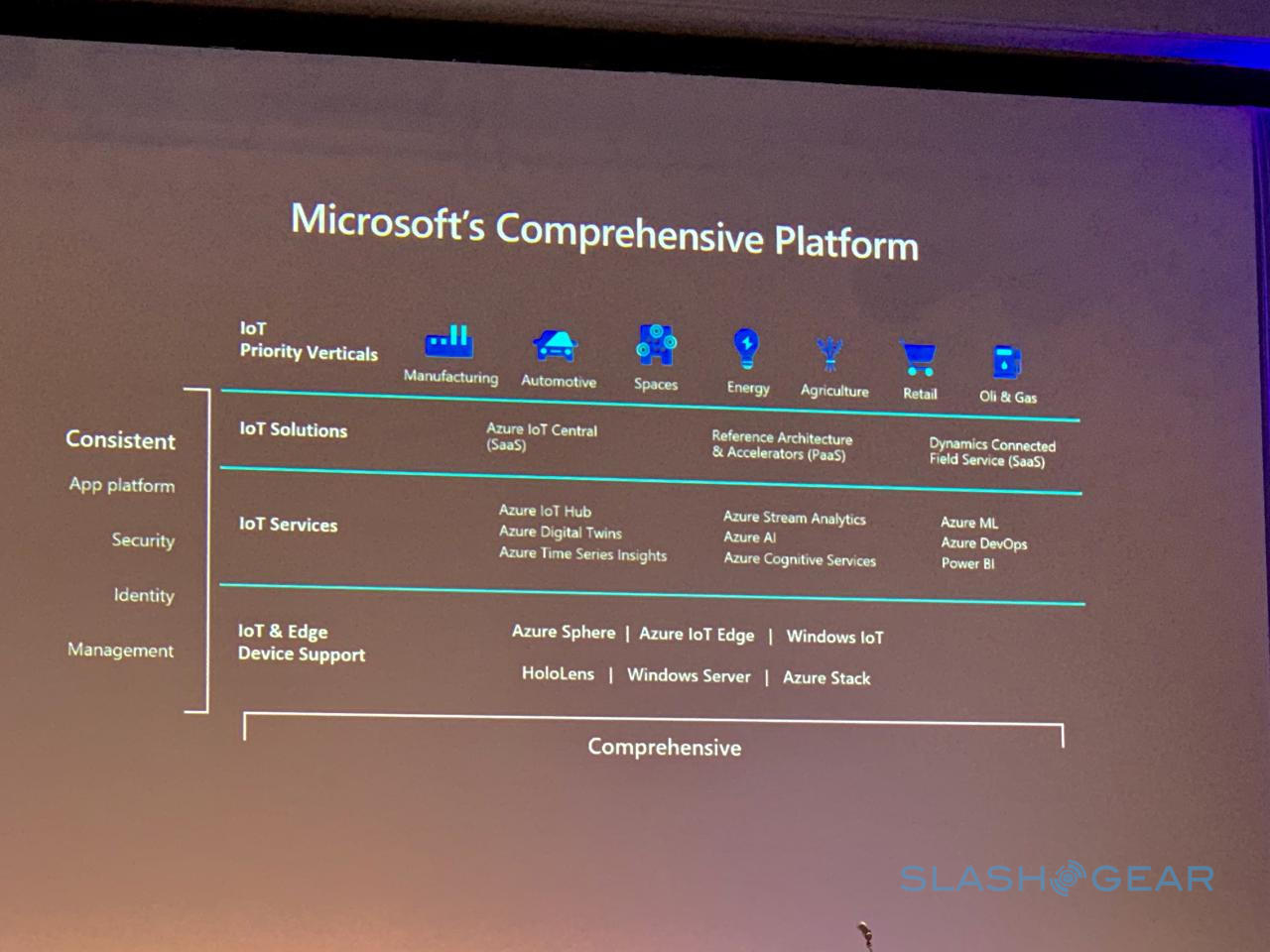 The company has made several announcements at CEATEC focusing on Windows' and Azure's presence in the IoT market. Microsoft has a version of Windows 10 IoT Core for every computing need or size, including Enterprise and Server editions.
The Windows 10 IoT has added the NXP i.MX family of processors to its list of supported silicon, expanding the reach of its IoT platform to more boards and computers used in developing IoT devices.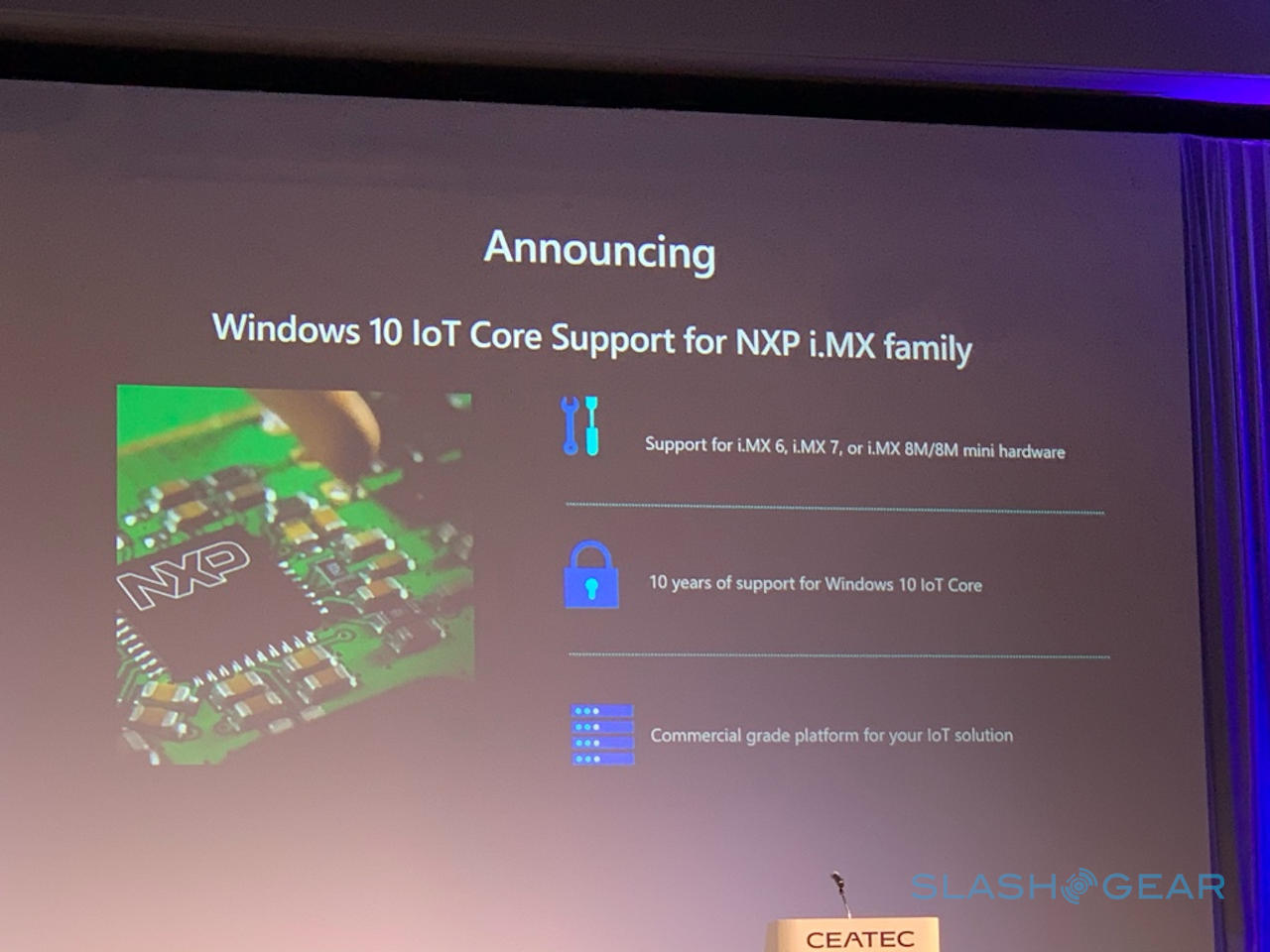 Azure has admittedly gained a foothold in the cloud market but now it remains to be seen if Microsoft can do the same on the Intelligent Edge. Windows 10 is hardly what one would think of as an IoT-friendly OS, even when stripped down to its core.
The company definitely has a lot of work ahead of it in selling a more positive image, especially considering how a Society 5.0 will require systems that don't break after every monthly update.