Microsoft Band review: Flawed promise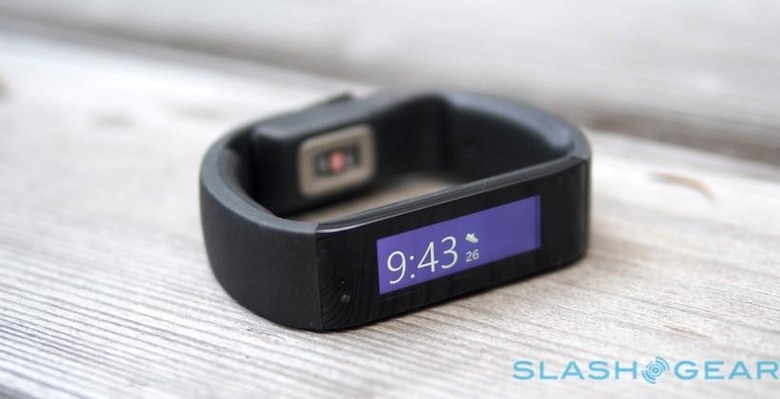 The Microsoft Band breaks no ground in wearables, but Microsoft is hoping their submission can at least make you want to own one. The do-it-all wearable has an exhaustive list of features, and carries them across the mobile platform landscape. The aim, it seems, is to let you keep your phone in your pocket and rely almost entirely on your band. We've seen that before, too, so can Microsoft crack the use-case code? Is the Microsoft Band one that will actually have you reaching for your phone less?
Hardware
The Microsoft Band is massive — and I don't mean it's too big for my wrist in terms of circumference. The bulky band sports a flat 1.4-inch display with a 320 x 106 resolution. It's touch capacitive, and about as good as you'd expect from a wearable.
An interesting clasp on the opposite end is a new idea in wearables, and though it contributes to the bulk, it's a neat concept. You can adjust as needed, and re-adjust easily.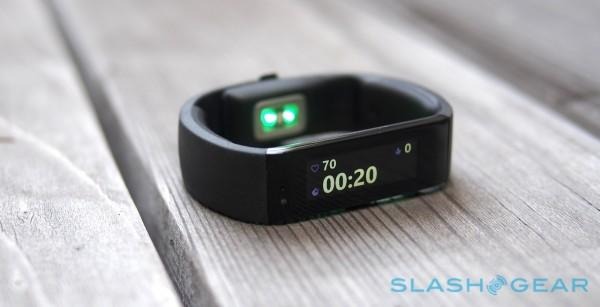 The Band also has sensors to spare. Heart rate, accelerometer, gyroscope, GPS, Ambient light, UV — it's all there. There's also a haptic vibration motor and microphone built in, and the Band has Bluetooth Low Energy with two 100mAh batteries. Sadly, it's not waterproof, so swimming is out of the question. So is showering with the Band on.
Microsoft's Band charges via a magnetic pin dongle that uses USB and a wall charger, so there are no plug-ins to find on the device, keeping it visually pretty clean.
Battery
Microsoft says you'll get 48 hours of use with the Band's dual battery system. That's accurate, at least with average use as a health monitor and light message checking. Use it as it seems to be designed — that is to say, as something you use rather than your phone for simple tasks — and you'll be recharging daily.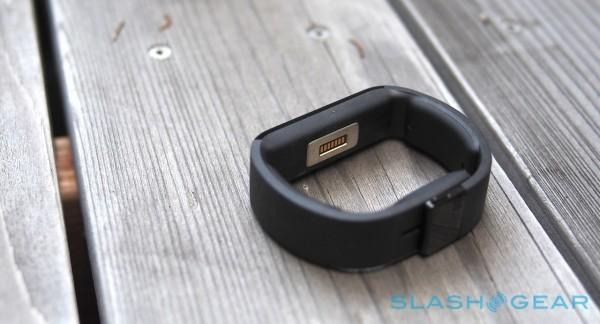 Software
Band's app is clean, and keeps with Microsoft's handsome-but-pared-down aesthetic. It's also a lot of purple, as are the Band's icons on the small screen.
The app does a good job as your go-to source for the Band itself, letting you easily edit which icons run across the band (and in what order), and allow quick access to your health stats. As wearable apps go, it's a good submission, but not without fault.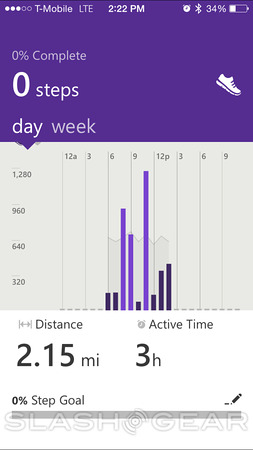 Use
Problems with the band persist. With both hardware and software, Microsoft has brought to us a clumsy first effort.
In allowing my Band to run out of battery, it seems all my data was lost. After a full charge, it also refused to pair to an iPhone 6, though it was paired with the same device a day earlier, and is still listed in my Bluetooth device list. That meant all data was lost.
It's also worth noting I never really got any indication the battery was low, or wearing down. The screen just didn't respond one day, and I charged it. Neither the band itself nor the app alerted me to any battery woes.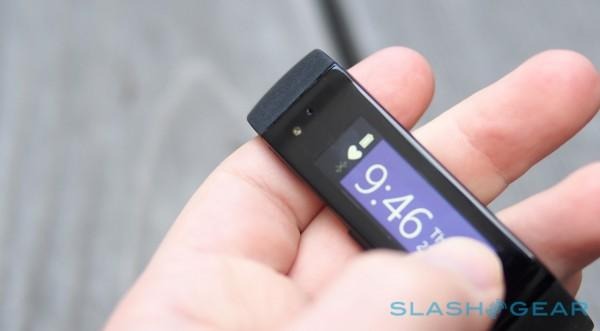 As far as tracking my steps or activity was concerned, the Microsoft Band did a good job. The GPS feature was also nice for finding distance travelled. Of course, if you had your phone with you (and you need to with almost any wearable), GPS is probably best handled there.
Sadly, Microsoft seems more interested in bringing us a wearable for notifications instead of fitness. I am fed these oddball bits of info about steps taken or heart-rate, but Band doesn't tell me that I should rest, or offer up any notifications to motivate me. Emails and texts, though, those come across just fine.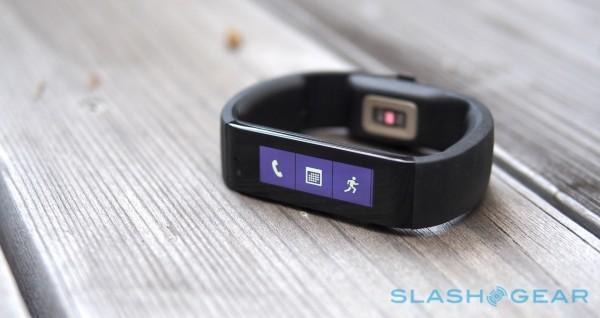 The screen is good enough, but it's flat. My wrist is not. The flat screened Band is also only really comfortable facing inward (or down), which negates the heart-rate monitor that sits under the clasp.
I like the clasp quite a bit, even if it does make Band bulkier. If you're a fan of memorizing your position on a band when you put something on (like, skip three holes then latch it), this will keep you guessing. There is no way to really have it in the same spot twice, as the sliding clasp just has a single groove.
Battery life shouldn't be two days, but it is. That's fine, and I can deal with that in these early days of wearables. The two batteries making a home on either side of my wrist, though — I can't get behind that. More than the screen, the batteries make Band really uncomfortable. No matter what you do, there really is no comfortable orientation for the Microsoft Band.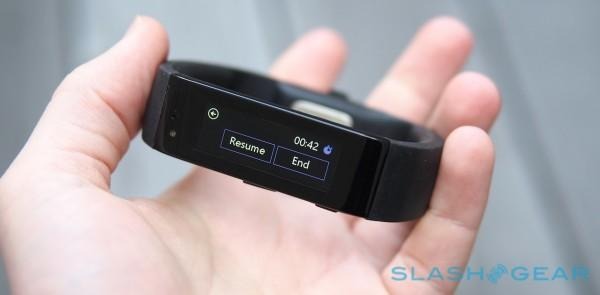 Final words
In the few days I was testing the Microsoft Band, I wasn't sure if I was beta testing or not. The Band may do a lot, but it's tirelessly bulky and resoundingly underpowered.
It's also deeply useful and promising.
With quite a bit of refining, the Microsoft Band could be a really special device. Though it needs improvement in just about every area imaginable, the base use-case scenarios are really attractive. GPS could let you go for a run or walk and still not need a phone. Same could be said for emails, text messages, and calls — all of which can be done with the Microsoft Band. If Microsoft had a method for ditching the phone (read: SIM slot), Band might be worthy of a second look.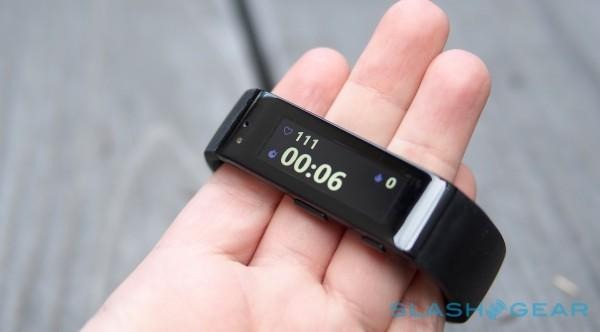 Still, always-on heart monitoring seems like overkill. Microsoft's Health app also has no friends. Unlike Apple's HealthKit, Google's Fit, or the tandem of Jawbone and Fitbit which lead the way, Health has no other services to rely on. In that vein, the Microsoft Band fails in the final test for what makes a wearable worthwhile: it has no platform.
Special note: During this review, the Band stopped working entirely. Due to that, I was unable to get more pics of the app in action, or try to re-start where I left off when the Band turned off initially. A decision was made to run the review as-is instead of sourcing a replacement Band — we simply felt it was more honest to do so. We've reached out to Microsoft for comment on the issue, but I'm sure this isn't normal for Band.
It's a good first step by Microsoft into wearables, but it's not a great anything yet. A year from now, I'll probably be loudly applauding how far Microsoft has come with wearables. Until then, it's back to my Jawbone.
Microsoft Band can be found via its website or a Microsoft Store near you for $199.99.