Microsoft Band 2 might finally have a curved screen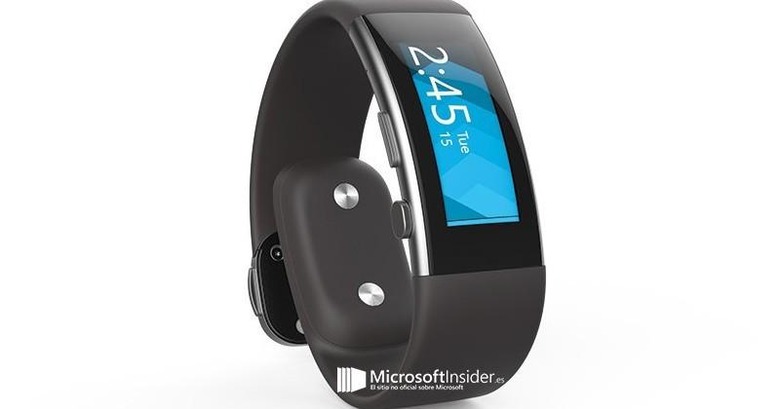 Microsoft's first ever wearable might not have been the hot item that other products in the market, but the Microsoft Band wasn't exceptionally that bad either. Except perhaps for its straight as nails display. In a world of curved screens, the first Microsoft Band was best described at non ergonomic at best. That, however, may be changing in just a few days. Leaked photos of an alleged Microsoft Band 2 reveals a wearable with a slightly refined, more stylish design, including a now curved screen.
Unlike most of Microsoft's hardware products of late, like the Surface Pro or Hub or HoloLens, the Band was relatively more low key. Perhaps it was for the best, as the wearable wasn't exactly the best in class. Despite holding promise, Microsoft fell somewhat short in the execution, putting out something more like a product in the final beta stages than a finished commercial piece.
Take a peek at our Microsoft Band review to see the ups and downs of this first gen wearable.
Still, that may not be enough reason to call it quits, especially if one can improve on previous flaws. In a way, this Band 2 looks like what Microsoft should have launched in the first place. It gained no advantage in putting out the first Band early. Except perhaps for proving to the world that it can also do wearables.

Based on these leaked renders, not real product photos mind you, the Microsoft Band 2 looks more tacky. The curved screen is definitely a most welcome change since the band now more comfortably conforms to the contours of human wrists. Somewhat. The underside of the display look less curved than the screen itself, but any curve is better than none at all. The buttons on the side look oddly more pronounced than in the current version, though now with a metallic finish that reflects the new motif of the wearable. One thing that seemingly hasn't changed is the thickness of the device. The clasp is still that thick, making the Band 2 thick on both top and bottom ends.

While the design of the Band 2 does mark an improvement, much of our problem with the device had to do less with the hardware than the software running inside. Hopefully Microsoft has learned its hard lessons there as well. We'll know soon enough next month, as the Microsoft Band 2 is expected to be revealed along side Microsoft's other big guns.
SOURCE: Microsoft Insider