Microsoft applies for dual-module mobile patent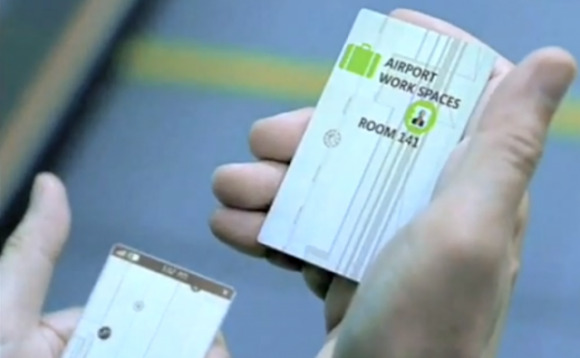 Microsoft has recently filed for a patent that's worth some attention. The concept is quite intriguing and involves a mobile device comprised of two parts that can work together or independently. The two parts could be two displays that can connect to form one display and they would operate together through magnetic attraction.
The concept is similar to an idea that Microsoft showcased in a video a few years ago. But the patent application, called "Dual Module Portable Devices," wasn't filed until this past February 15 and then updated yesterday. The two modules can physically attach to each other via magnetic strips at each edge. The position of the first module can also be determined relative to the second module so that a portion of the user interface can be displayed on the other. In this way, the modules can work together whether or not they are physically connected.
Such a design could be used in many applications. For instance, when you're talking on the phone and you either need to check on an address or do a search at the same time, you can split your phone into two parts. This could also be helpful in transferring files between mobile devices. Two phones could be attached via the magnetic connection so that files could be easily dragged and dropped.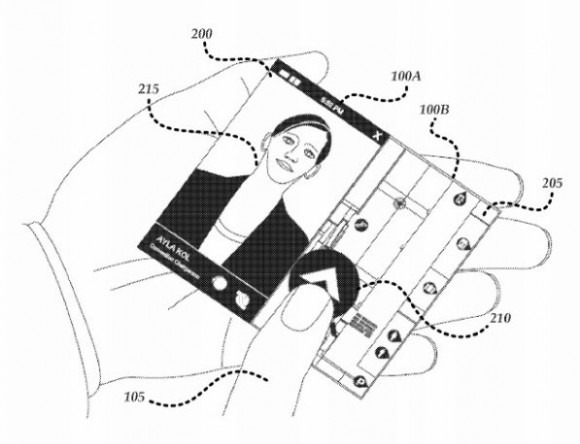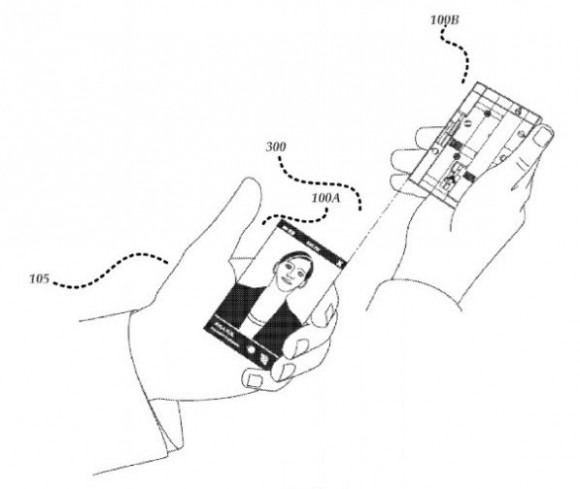 [via MobileSyrup]