Microsoft Andromeda device might have a holographic display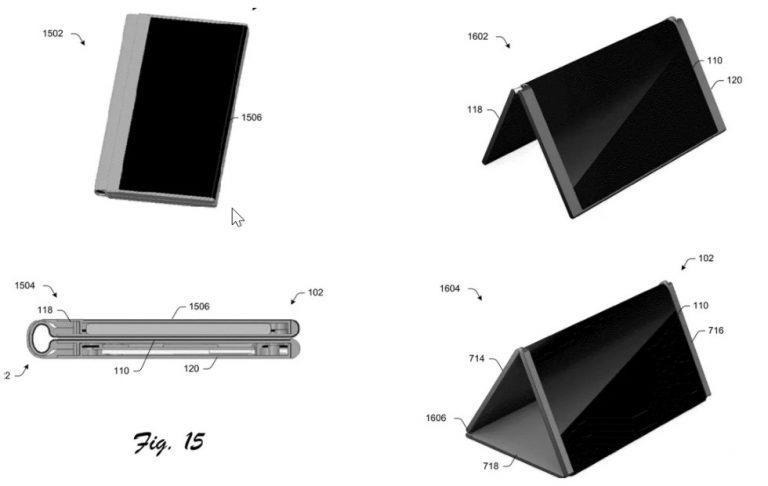 Windows mobile users are really starving for good news, and who can blame them. Microsoft has practically called it quits on Windows Mobile. The Surface Phone is nowhere to be seen. And the company's strategy seems to be focusing on other mobile platforms instead. So when news of a certain "Andromeda" foldable tablet, ala the stillborn Courier, it has become the new torchbearer of hope, not to mention some rather out of this world features. Like a holographic display on one of Andromeda's two screens.
As if it weren't hard enough to make even dual screen foldable devices, Microsoft is now believed to be taking things beyond what is commonly considered to be widely-used technology. If it does come to pass, that would make the Andromeda the first holographic mobile device, and probably the only one for a long time (we're still waiting on RED).
This possibility was gleaned from rumors that Alex Kipman has been pulled in to help with the hardware. Kipman is perhaps best known for developing and pushing Microsoft's Mixed Reality platform. Of course, his expertise goes beyond that specialty, so it's not exactly a sure sign of things to come.
Unlike the usual concept of foldable devices, which are mostly made up of a single, foldable display, Andromeda might take up more after the likes of the ZTE Axon M instead. That means having two distinct displays that just happen to work together as one, maybe even displaying a single image. Sources say that developers are already working on developing dual-screen UWP apps internally. Pen input is also on the table, and even apps like Mail and Calendar are reported to support it as well. Somehow.
Ironically, Andromeda might not be the Surface Phone everyone, or almost everyone, has been waiting for. It will have phone functionality, leaks claim, but only as a sort of add-on. Microsoft is expected to poise Andromeda, whatever its commercial name will be, as a folio type of device instead of a smartphone. And it will be quite expensive and available in very limited quantities, if it ever does come out.
VIA: Thurrott