Microsoft Admits Win 10 Tries Unauthorized Install On Win 7/8 Pcs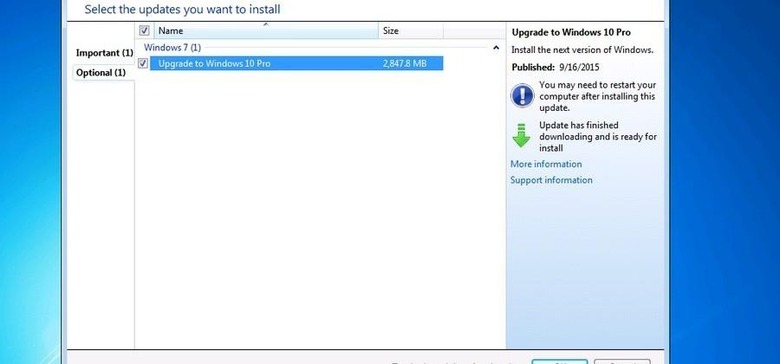 Reports have bene making the rounds online that Windows 10 has been attempting to install on some Windows 7 and 8 PCs without the users authorization. Microsoft didn't admit the issue when the first reports started to come out and then after two weeks Microsoft has come clean.
The issue has been described as happening two ways typically. In one instance the users will be working on their computer and are presented with a prompt for restart as you would see on normal updates. When the machine is restarted users find the Windows 10 installation underway.
Other users have reported checking their Windows update history and found that Windows 10 had tried and failed to install multiple times. At least one user reports that Windows 10 tried to install 31 different times and failed each time.
Microsoft says that the fault lies in a bug in the automatic update codes that went out to Windows 7 and Windows 8 users back in August. This issue left error code 0×80240020 in the log files when the attempts failed. Microsoft says that the bug has now been fixed. This is the second issue that cause upgrades to Windows 10 that users didn't specifically approve. A previous update ticked the upgrade to Win 10 box and Microsoft called that an accident.
SOURCE: Forbes