Michelin's Wheel Of The Future Looks Made Out Of Sponge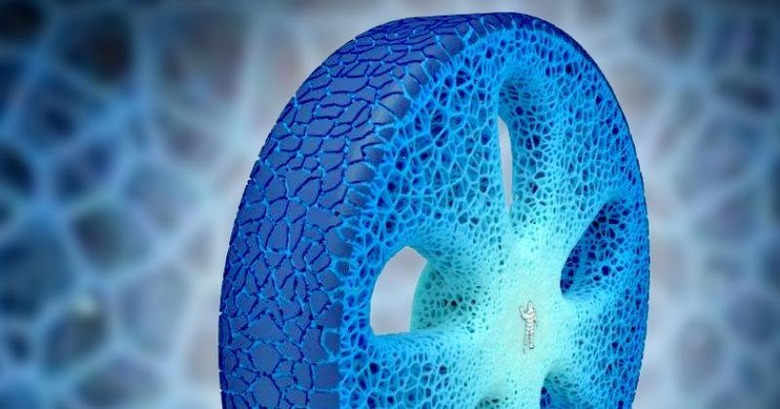 Nobody said that the products of the future need to be super clean, super smooth pieces that looked straight out of Apple's design book. Then again, they do say that beauty is in the eye of the beholder and not everyone will appreciate what some might label as "beautiful". That said, future products need to be at least promise functionality we've never seen before or an experience that doesn't exist yet. Michelin's Visionary Concept wheel checks all those boxes but comes in a form that could send shivers down some people's spines.
Michelin's Visionary Concept tire of the future is both tire and wheel in one. It is rugged, safe, recycled and recyclable, and adaptable to any type of road or weather. This is made possible by adopting a biomimetic structure inspired by nature itself. Or in this particular instance, the honeycomb structure used by corals.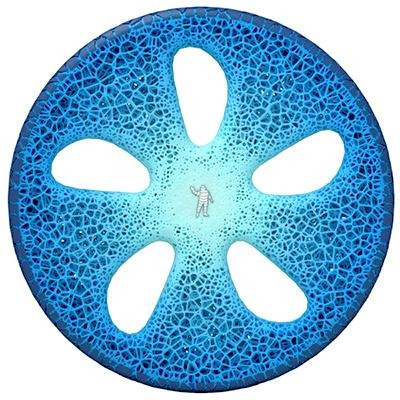 This gives the tire a structure and ruggedness that removes the need for having a separate wheel. It can't be punctured because there is no air involved at any point. But just as curious as the structure and appearance of the wheel is, its composition is even more curious.
Michelin suggests a type of material for the tread that can be modified and replenished at any time. Like most things these days, those treads can be 3D printed at designated stations. Planning to go offroad? 3D print a tire to match. How about driving up a snowy path? Make sure your wheels are properly "treaded" before heading off. The entire wheel is made of recycled materials and the wheel itself can be recycled at the end of its life, which, Michelin hopes, is as long as the car's life.
Of course, this is just a concept, a vision of what the tire maker hopes to accomplish in the future. It will be a very distant future, however, as the materials and 3D printing technology have yet to catch up to this ideal vision of the wheel of the future.
SOURCE: Michelin