Michael Kors Access Sofie, Grayson smartwatches now available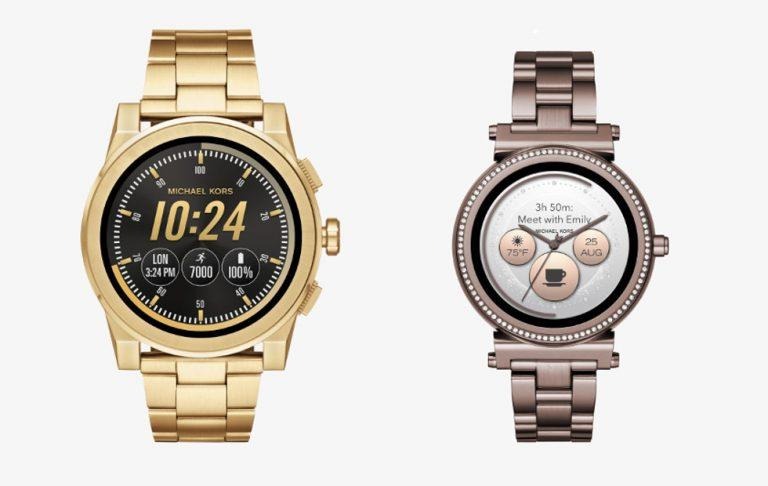 Pretty soon, you might no longer see an LG or Huawei branded smartwatches in stores. The smartwatch market has seemingly swung back into the hands of watch makers, which might bode well for these wearables in the long run. That said, it might also be expected that smartwatches will also get more expensive. Like the new Sofie and Grayson smart timepieces from Michael Kors' Access line, which are as expensive as they are pretty.
The luxury brand has been doing smartwatches for over a year now, and these two are just the latest in its growing number of Android Wear devices. As their names suggest, each is being marketed at a specific gender, though tastes definitely cross boundaries. The Grayson is the larger of the two, with a 1.39-inch 454x454 circular screen and 370 mAh battery, while Sofie is more petite at 1.19 inches, with a 390x390 screen and a 300 mAh battery.
In all other aspects, the two are identical, including the Qualcomm Snapdragon Wear 2100 processor, 512 MB of RAM, 4 GB of internal storage. There is no NFC or standalone wireless connectivity and the absence of GPS or even a heart rate sensor makes it primarily a fashion accessory. Since it runs the latest Android Wear 2.0, it's compatible with both Android phones and iPhones.
Given the brand and the materials used, it's not exactly surprising to see a $350 price tag on it. There is even a special silver edition for the Sofie that goes up to $395.
• Sofie Special Edition Silver
Be sure to be on the lookout for our upcoming review to see how the latest Michael Kors Access smartwatch looks on our wrist and out in the wild.