Mi Gaming Laptop is Xiaomi's alternative to the Razer Blade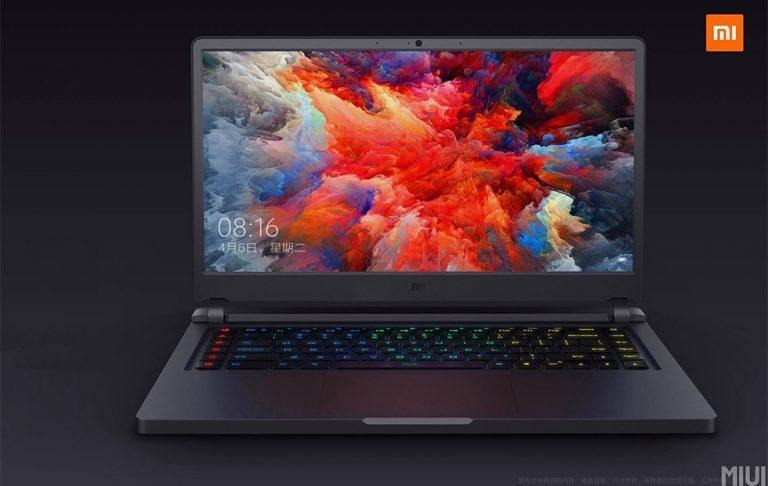 Chinese company Xiaomi has launched a laptop designed for gamers, the Mi Gaming Laptop. The laptop has a design that seems to draw inspiration from the Razer Blade, including the multi-color keyboard backlight. The model, among other things, features an NVIDIA GeForce GTX 1060 graphics card and a seventh-generation Intel processor. Xiaomi introduced the model alongside a couple other products.
The Xiaomi Mi Gaming Laptop has a dark design with a colorful keyboard and a 15.6-inch wide-gamut ultra-thin display. Xiaomi hasn't provided a complete roster of details at this time, but does say the model has a 7th-generation Intel Core i7 processor. The model also features a 256GB SSD and a 1TB hard drive.
The keyboard has the same RGB colored backlight you find on the Razer Blade (visually speaking). Xiaomi says the model has four zones, five macros keys, and a total of 16 million color options — presumably the user can customize the colors and keys, but the company doesn't say otherwise.
Other features include both Sony Hi-Res certified audio and Dolby Sound, plus a total of 10 unspecified ports (USB, etc), and a cooking system described as "hotkey turbo cooling" and "high-power." Battery life information wasn't provided, though given the hardware, run time on battery likely isn't very long.
Xiaomi has also unveiled the Mi AI Speaker Mini, which provides access to 35 million books and songs, a voice-controlled assistant, access to traffic and weather info, and other smart speaker things. The company also introduced the Mi MIX 2S smartphone and the Mi Wireless Charger.
SOURCE: Xiaomi