MG Dynamo electric vehicle concept goes on display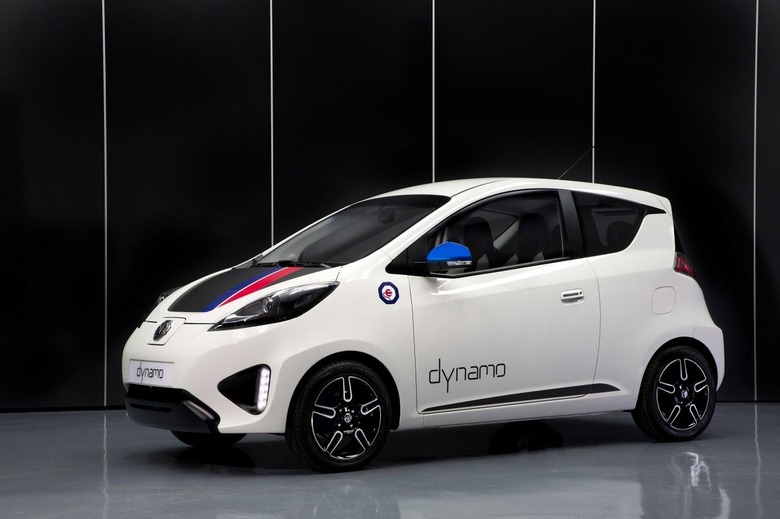 MG has debuted its new all-electric concept vehicle, the Dynamo, to gauge the market demand for such a small electric car in Europe. The car is now up on display at the Society of Motor Manufacturers, more commonly called the SMMT, alongside a couple of the auto maker's other models.
The Dynamo is a small car, with a weight of 2,380lbs, and is able to travel about 50 miles on a charge, making it a viable option to drive to and from work every day, as an example. The car is definitely for those based in a dense urban area, given its relatively low-power design.
A maximum of 70 horsepower accompanies about 114 lb-ft of torque, working out to an ability to accelerate to 31MPH from 0 in a touch over 5 seconds. Most notably, the battery can reach 80-percent charge in half an hour, though getting it to 100-percent will take a much longer 6 or so hours.
There's no word as of yet whether this model will enter production, or if it is merely to gauge consumer response to such a vehicle. For other recent car news and first-drive experiences, check out the SlashGear Cars hub, as well as the electric vehicles tag portal.
SOURCE: GizMag