MeWe Quad Charger makes for four times the Wii fun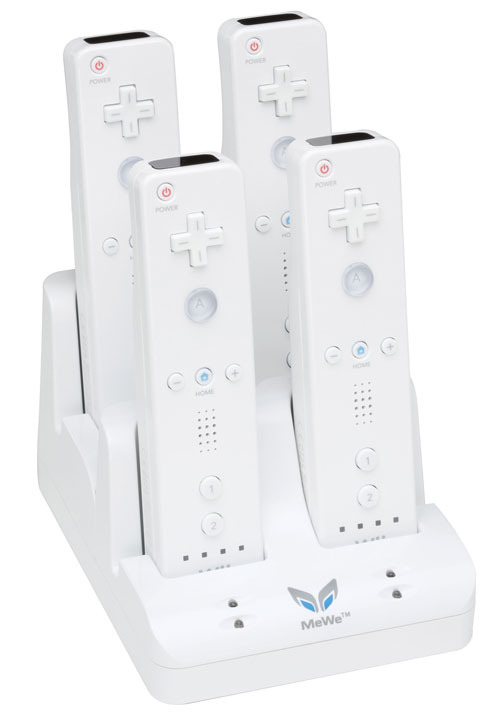 If you have trouble keeping your Wiimotes charged up for longer than five minutes or so, the MeWe World Quad Charger makes it so you can charge up four Wiimotes at one time, all in one convenient device.  
Now you can keep all of those Wiimotes charged up at once. It holds up to four remotes at one time and includes the base and four Ni-MH battery packs. These packs are good for up to 13 hours of play, each.
LED lights act as indicators so you know when your remotes are charging and when they're done. The MeWe World Quad Charger costs $49.95 and in addition to the charging ability, makes for a neat and tidy way to keep your Wiimotes when they're not in use.
[via SlipperyBrick]