MetroPCS shareholders approve T-Mobile merger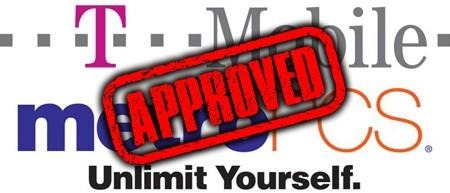 The merger between T-Mobile USA and MetroPCS has been in the works for a few months now, getting approval from several government entities, but it looks like it's a done deal, as MetroPCS shareholders have reportedly approved the merger with number 4 US wireless carrier T-Mobile, which will see an increase an customer base thanks to the acquisition.
Both Reuters and Bloomberg have reported that MetroPCS shareholders have come around and approved the merger with T-Mobile, although it's unknown what the reasoning behind the change of heart was, considering that these same shareholders were mostly against the merger earlier on in the acquisition.
The merger was announced back in October last year, and it has gone through several stages of approval, with the US Department of Justice slapping the approval stamp on, and the FCC putting their gold sticker on the merger a few days later. Finally, it came down to the shareholders of MetroPCS, and with that approval, MetroPCS will officially be T-Mobile's.
The merger will give T-Mobile the opportunity to spread its LTE network to more locations throughout the US. Currently, seven markets in the US are equipped with T-Mobile's 4G LTE, but they expect to cover 100 million by mid-year, and 200 million by the end of 2013, which seems like a Herculean task, but the carrier seems confident in their efforts.