MetroPCS launches world's first commercially available VoLTE smartphone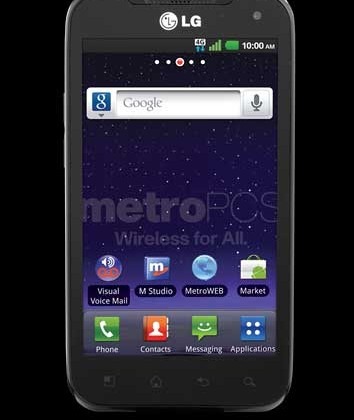 MetroPCS has announced that it is now offering for sale the world's first commercially available voice over LTE service and compatible 4G LTE smartphone. The smartphone in question is the LG Connect 4G Android device, and it is available in select MetroPCS stores around the country. The wireless carrier says it will continue to roll out VoLTE service and additional handsets in the coming weeks.
The LG Connect 4G is available right now for $249 with no contract. The smartphone runs on the Android 2.3 platform and uses a 1.2 GHz dual core processor. The smartphone also has 1 GB of RAM and supports 4G LTE wireless connectivity.
The smartphone has a five-megapixel rear camera capable of recording 720p HD video. It also has a VGA resolution front facing camera for video conferencing. The screen of the smartphone is a four-inch NOVA touchscreen. The device also has integrated Bluetooth and Wi-Fi.
Internal storage for the smartphone is 1.78 GB with most storage handled via external microSD cards. The device ships with a 2 GB memory card and supports cards up to 32 GB. The battery promises 4.5 hours of talk time and 250 hours on standby.