Meteor is OpenSignal's own speed test app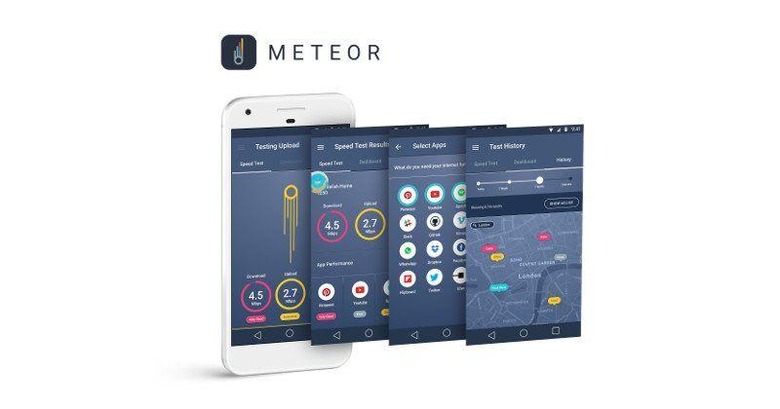 Truth be told, there is no shortage of network speed test apps, especially on Android. There's the ever so used, and perhaps abused, Speedtest.net by Ookla and, more recently, Netflix's own Fast.com. Each of course advertises to be more truthful than the others, but OpenSignal thinks it can do one better. It has launched a new Meteor app for Android that not only gives you the tech details of your current connection speed but also tries to explain what those mean in practical use.
Speed test apps of all shapes and sizes usually simply spurt out MB/s and KB/s numbers but don't really say much beyond that. More importantly, they don't exactly explain what that means, in layman's terms, for the user's app or browsing experience. OpenSignal promises to fill in that gap with Meteor by showing exactly how that great or poor connection will affect app performance.
For example, it will present users with a list of apps rating their performance depending on the current Internet connection, ranging from Poor to OK to Very Good to Awesome. Users can also drill down into each app to see exactly which features are being affected. For example, with a download speed of 4.5 Mbps (rated "Very Good"), playing 360p YouTube videos will be Awesome while 720p and 1080p are just OK. Uploading 720p or 1080p videos, however, will be Poor.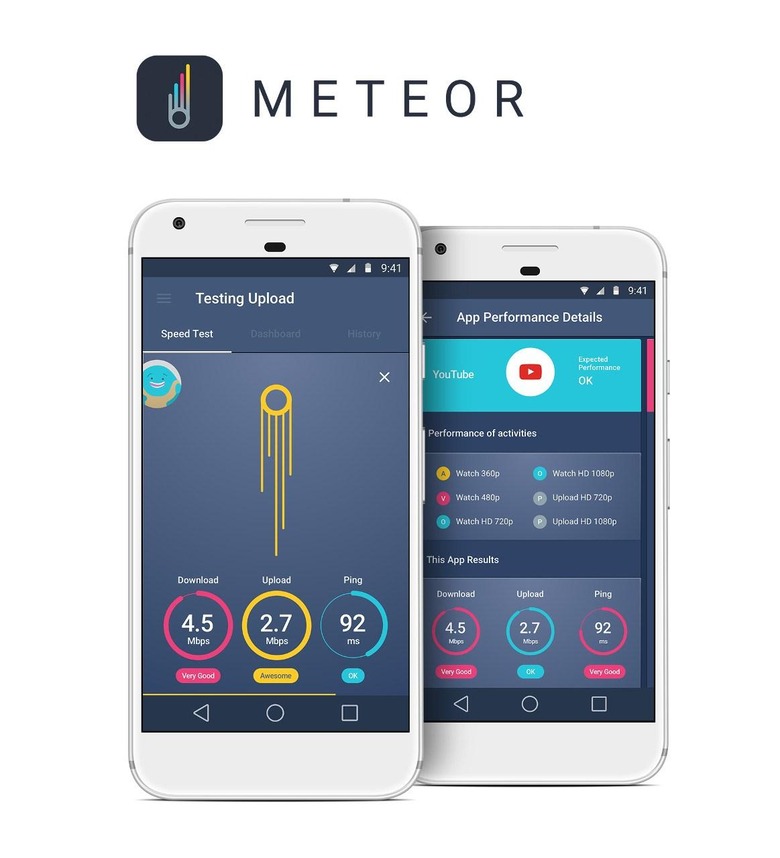 Meteor still does have the staples of a speed test app, like geeky Mbps figures, technical details, location history (if allowed), and, most importantly, a friendly monster mascot. It doesn't grade every Android app, mind, but has a long list that includes Chrome, Dropbox, Amazon, Facebook, Flipboard, Gmail, Google Maps, Instagram, Skype, Spotify Music, Street View, Twitter, Uber, Waze, WhatsApp, and YouTube. It's also open to suggestions for other apps.
Since 2010, OpenSignal has been publishing annual reports rating the quality and speed of mobile networks across the globe. It recently got involved in the rivalry between major US carriers when it put Verizon and T-Mobile on almost the same ranking, which, of course, neither company would agree to.
DOWNLOAD: Meteor by OpenSignal (Google Play Store)