Metal Gear Solid launch being celebrated by Konami - ooh, shiny new games and systems!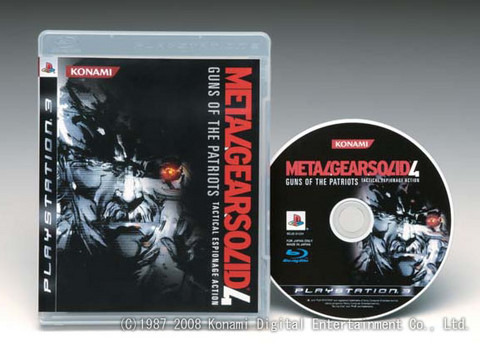 According to Japanese site AV Watch Konami is going to be releasing a few versions of Metal Gear Solid 4: Guns of the Patriots. There will be a version that is just the game itself if that's all you care about, and then there will be a couple other surprises.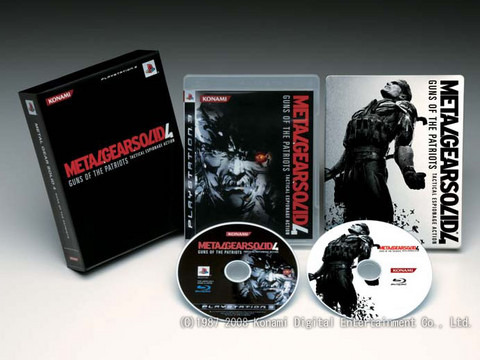 The next version will be the same game, but it's a special edition and comes in a special edition box along with a bonus Blu-Ray disc of extras regarding the game. This third part is my personal favorite, they are releasing a special edition of the PS3 game system with the new DUALSHOCK controller, but they aren't the standard black, they are "Steel" colored, which is a euphemism for slightly grayer and far more matte.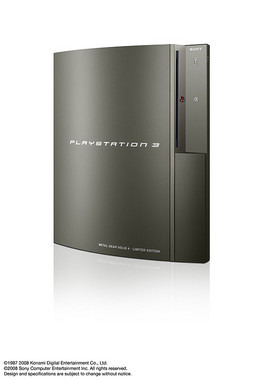 I presume that bundle will come with the special edition of the game as well, and in case you are wondering, it's the 40GB unit. Prices for all three options are in Yen, but I'll convert, but no guarantee they'll be the same when/if they drop here: for just the game, ~$88, Special edition, ~$98, System Pack in "Steel", ~$518. I know that I want on of the system packs, I don't have a PS3 yet, and I still have some catching up to do on the MGS front as MGS 1 was the last I played in the series, but I loved that game.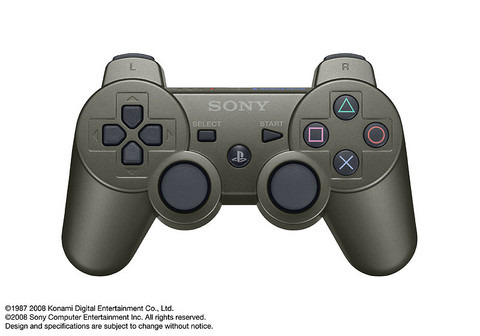 [via AV Watch]