Mercedes VISION AVTR is a wild concept car inspired by "Avatar"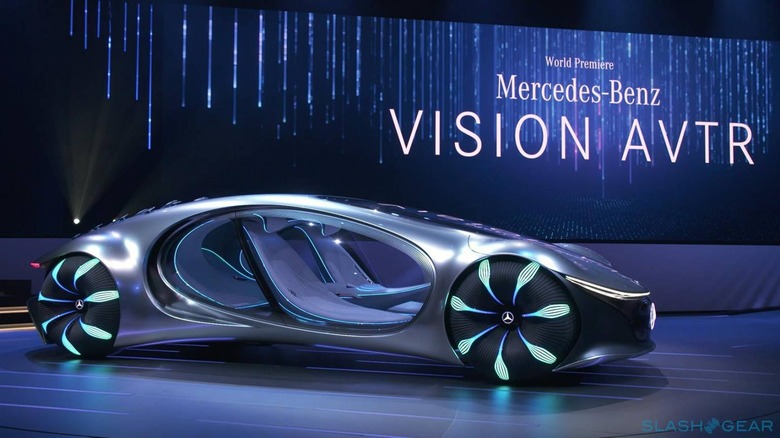 Mercedes-Benz has brought a new concept car to CES 2020, with the VISION AVTR inspired by James Cameron's epic "Avatar" movie. Intended to embody themes of ecologically-sound mobility and the interaction of the passenger and their vehicle, the striking concept also uses new green materials.
It's certainly unlike anything in Mercedes' current line-up of vehicles, though that's entirely by design. The automaker says that it was the symbiotic relationships in the 2009 sci-fi movie that inspired the unusual aesthetic, complete with ship-shifting bodywork.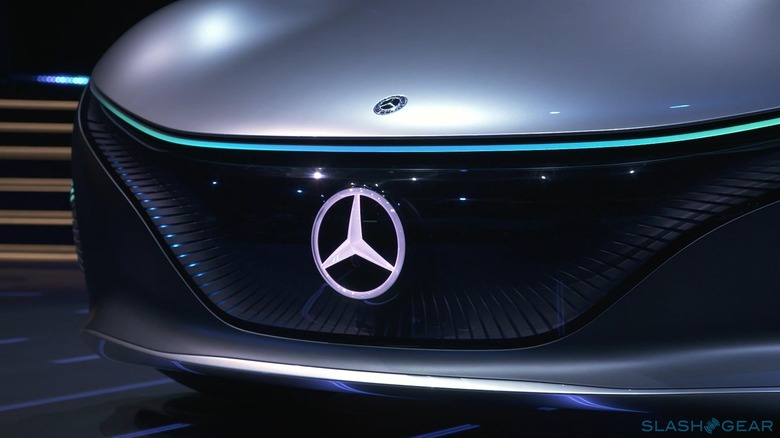 At the back, for instance, there are 33 multi-directionally movable "surface elements" as Mercedes describes them. Reminiscent of a reptile's scales, they flutter and undulate to add gestural communication to the car. Mercedes also envisages them as helping to add energy to the EV.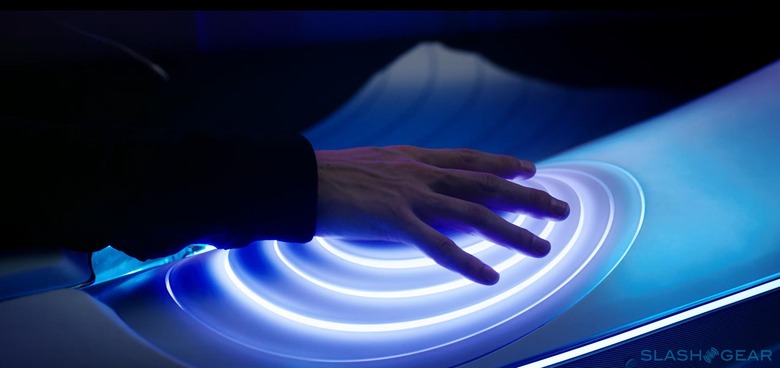 That would be stored in a graphene-based organic battery cell, which means the VISION AVTR's power-pack would be completely rare earth and metal free. Indeed, the materials used would be compostable, alleviating a huge end-of-life concern facing traditional batteries in electric vehicles.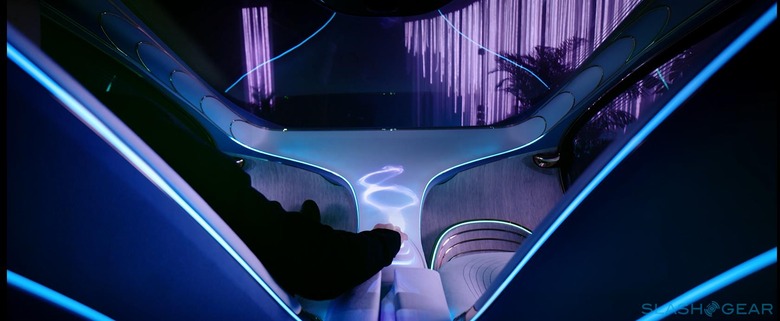 They're not the only considerations to waste and the supply chain. Mercedes has used vegan DINAMIC leather – a microfiber that promises environmental sustainability through its production cycle – for the trim on the seats, while the floor uses Karuun wood. That's a fast-growing and ecologically stable rattan, which is harvested in Indonesia.

Interwoven through the green is the tech. The VISION AVTR can move sideways by around 30-degrees, for example, by driving its front and rear axles in either the same or the opposite direction. Mercedes describes it as a "crab movement" and bills it as particularly useful for agility through higher areas like congested cities.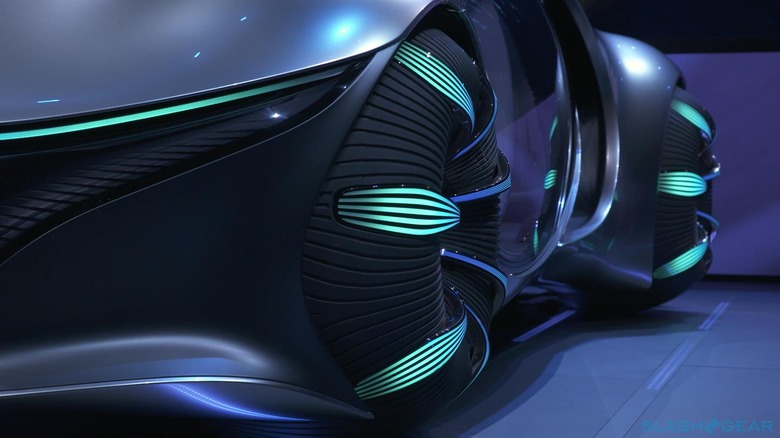 Actually controlling the concept car is through a multifunctional control in the center console. Put your hand on that, and the car recognizes the driver's breathing pattern and wakes up the drivetrain and other systems. Lift that hand, and the VISION AVTR projects a menu of different controls onto the palm. There's also a curved display in front of the passengers.
The actual functionality dips heavily into the lore of "Avatar" the movie, and particularly the idea of family and collective groups. If, for example, the car spots that a family is onboard, it will automatically begin showing displays for the parents in the front seats, so they can monitor what the kids are doing in the rear. The parents' pulse is replicated by lighting patterns on the rear of their seats, which Mercedes says should give "a sense of connectedness and security."
Then there's the "Magic Pool," which is the VISION AVTR's version of rear seat displays. That offers various games and augmented reality experiences tailored to younger passengers, such as flagging up interesting scenery.
Is any of this headed to production? Probably not, at least not in its current form. Certainly we can expect more use of recycled materials and ecologically-sound trim, and Mercedes is one of a number of automakers exploring graphene-based battery technology.
Still, Mercedes has its Ambition2039 project, announced last year. Back in May, it said it aimed to have a carbon-neutral new passenger car fleet over 20 years, and to have plug-in hybrids or pure-electric vehicles make up more than half of its sales by 2030. This VISION AVTR concept may not make it to production, but some of the themes it represents around a more conscious form of mobility seem destined to be tightly integrated into Mercedes' future roadmap.