Mercedes G-Class Gets More Power And Better Fuel Economy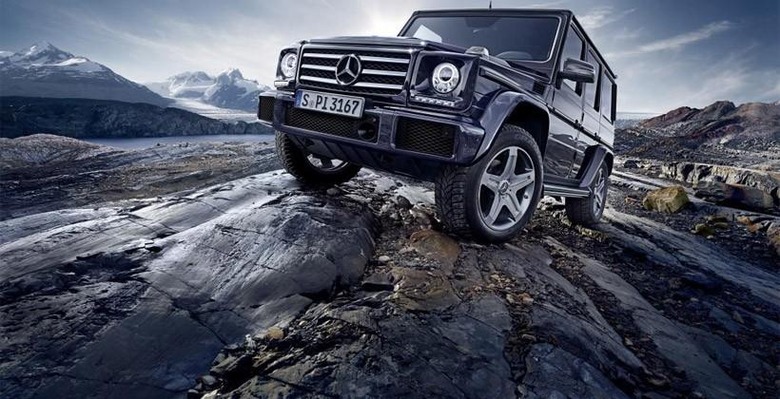 The Mercedes G-class is a boxy icon for the automaker that has been around for a long time. This is one of those vehicles that sees most of its time cursing the city streets, but the vehicle is designed to be a serious off-roader when needed. Mercedes has given the G-Class a makeover that includes up to 16% more power and lower fuel consumption in some models.
The G-Class range includes the G 500 with a new 4.0L V8 biturbo engine. Mercedes says that all of the engines are compliant with the latest Euro 6 emissions standards. The range gets new suspension with more sensitive ESP control that gives improved driving stability and comfort on the road.
Both the interior and exterior of the G-Class have been upgraded as well. Mercedes will also offer an AMG version of the vehicle. That biturbo V8 in the G500 delivers 422hp and 610nm of torque. It is a version of the engine that is used in the AMG GT and AMG C 63.
The other models in the G-class include the G350 d with 245hp, a bump from the 211hp the older version offered. The AMG G 63 offers 571hp and 760nm of torque. The AMG G 65 version gets a 12-cylinder engine producing 630hp and 1000nm of torque. Some new colors are also offered. A new AMG Edition 463 version is available based on the AMG G 63 and G 65 with a special interior and AMG sport stripes among other touches is also available. Pricing and availability is unannounced.
SOURCE: Dailmer