Mercedes discontinues plug-in hybrids ahead of upcoming EQ models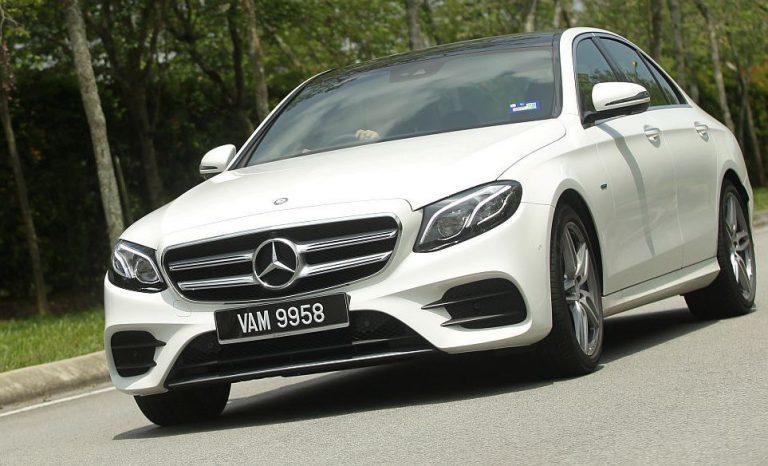 If you're in the market for a new plug-in hybrid vehicle, you can safely cross Mercedes off your list. The German carmaker has discontinued production on their PHEV models of the C-Class, E-Class, S-Class, and GLE. For the time being, anyway. Mercedes isn't giving up on the plug-in market altogether, but instead making room for next year's debut of their new generation of hybrids under the EQ branding.
In development for several years now, the EQ brand will serve as Mercedes' umbrella for all their hybrid and eventual all-electric models. We're due to see the first EQ models at the tail end of 2018 and throughout 2019, starting with the high-end S-Class and going down the lineup.
Revealed earlier this year, Mercedes' next generation hybrid system features a nine-speed automatic transmission paired with an electric motor in a single unit. This is said to increase the vehicles' all-electric range up to 31 miles, as well as bump up the top speed to 87mph. The improved electric motor will produce 121 horsepower and 325 pound-feet of torque on its own, before adding in whatever the gasoline engine produces.
While it's a bit of a shock to see a carmaker discontinue their outgoing models so early, it's no surprise Mercedes is making a huge shift towards hybrid and electric vehicles. They've been teasing all-electric concepts and prototypes for the last few years now, and it's clear they're eager to be among the first of Germany's luxury car brands with advanced, efficient vehicles.
SOURCE Autocar