Mercedes Bringing Hybrid Tech To Luxury S550 In 2015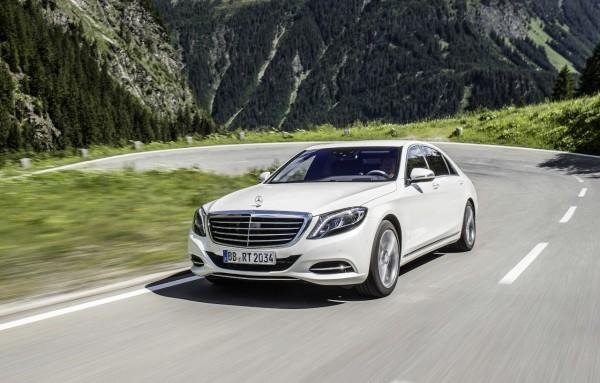 Mercedes is pairing brains with brawn, as they introduce their first luxury hybrid car, the S550 plug-in. Marrying their penchant for luxury cars and hybrid technology sounds simple enough, but in true Mercedes fashion, they upped the ante. What you're left with is a familiar car with technological breakthroughs at every turn.
According to Mercedes, the S550 Hybrid is the first "luxury sedan with the performance of a V8 and the fuel consumption of a compact model." Powered by a turbocharged V6, and a "high tech hybrid drive", the S550 plug-in brings you 436 horsepower and 479 lb-ft torque.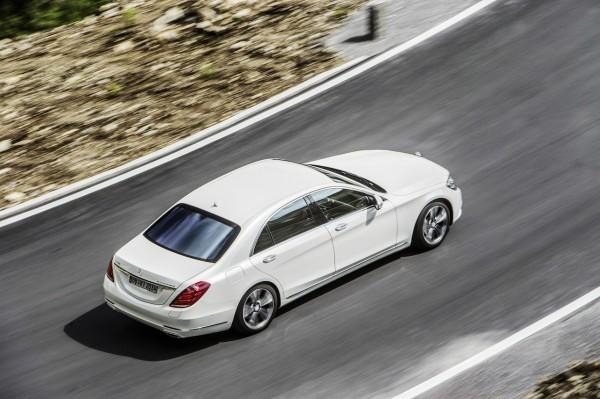 The car is charged via an external port, which Mercedes says takes about four hours on a household 230-volt charger, or half the time via a 400-volt plug. Mercedes says their hybrid cuts CO2 emissions by roughly 43%, too.
Mercedes also made improvements to how your car reacts to you, and anticipates your needs. A haptic accelerator pedal sends a buzz when you should ease of the pedal for coasting, and lets you know when the combustion engine is about to take over for the electric.
If you tell your car when you plan to depart, it will also adjust the temperature in your car accordingly ahead of your trip. Taking into account the outside temperature, the S550 hybrid can even cool or heat the seats for you!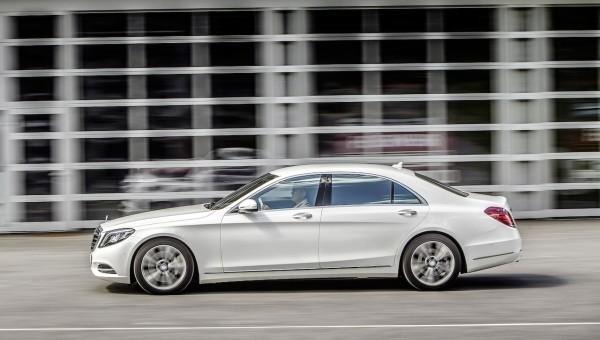 Using mapping and radar technology, the seven-speed transmission can be adjusted for economy. In heavy traffic, the Economy+ setting can take into account cars around you, gauging their speed. As Mercedes puts it, "At exactly the moment when releasing the accelerator pedal would lead to optimally fuel-efficient 'docking' onto the vehicle ahead, the driver receives a recommendation, in the form of a noticeable double impulse in the haptic accelerator pedal, to back off the accelerator."
The S550 plug-in hybrid is expected sometime around the mid-2015. Pricing hasn't yet been finalized, but the current non-hybrid S550 checks in at just under $100,000.