Mercedes-Benz unveils 2013 G-class off roader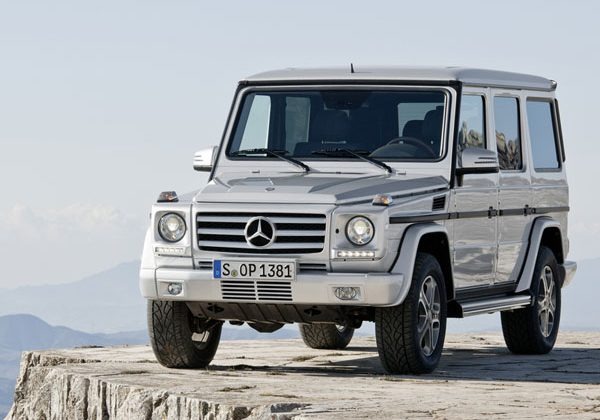 There are some SUVs that people buy and you know the vehicles will never see off-road use. The Mercedes-Benz G-class is one such vehicle. Mercedes has unveiled 2013 G-class with its familiar boxy shape and luxury interior. I'm not usually a fan of boxy and square vehicles, but the G-class looks very nice. The interior, instrument cluster, and center console have been completely redesigned for 2013.
The most interesting addition for 2013 is the G63 AMG model that packs an eight-cylinder biturbo engine under the hood. That AMG model also gets start/stop technology standard. The 2013 G-class is landing in US showrooms in August. The standard engine in the G-class is the 5.5-liter V8 producing 388 HP and 391 pound-foot of torque with a seven speed automatic transmission.
The AMG version biturbo V-8 produces 544 HP and 560 pound-foot of torque. The vehicle also gets a bunch of drivers assistance aids including blind spot assist, LED daytime running lights, a color instrument cluster display, and a lot more. Pricing on the 13 G-class is unannounced.