Mercedes-Benz third gen Sprinter van debuts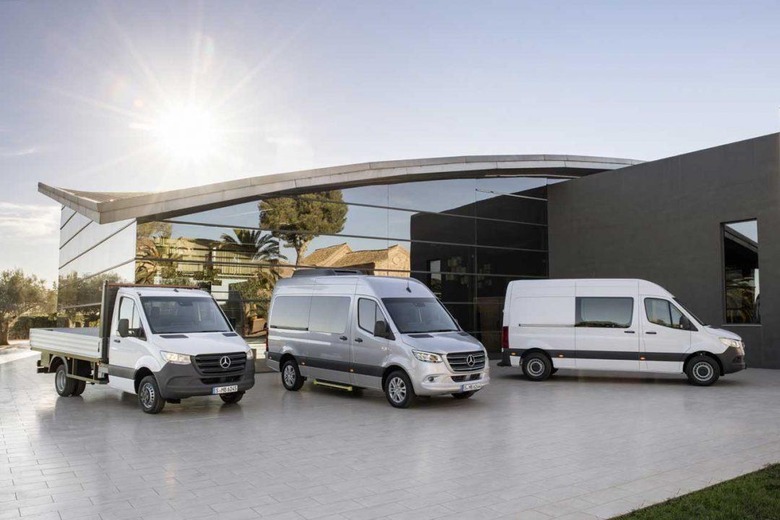 Mercedes-Benz has pulled the wraps off the third-generation of its iconic Sprinter van used around the world. The new Sprinter will land in the US by the end of 2018 and brings with it new features. Mercedes has also announced that it will be launching an eSprinter electric van in 2019 with availability for the US on that EV undetermined at this time.
Mercedes says that the eSprinter is part of its electrification plans for its commercial van fleet. The third-gen Sprinter has comfort and safety features that are on par with passenger cars. While being comfortable MB says that the new Sprinter is cost-effective with lower total operating costs and customer-oriented features.
One of the key features is Mercedes Pro connect services that links a fleet manager with all vehicles and drivers in the fleet. Assignments can then be managed online and vehicle information like location, fuel level, and maintenance intervals can be viewed in real-time.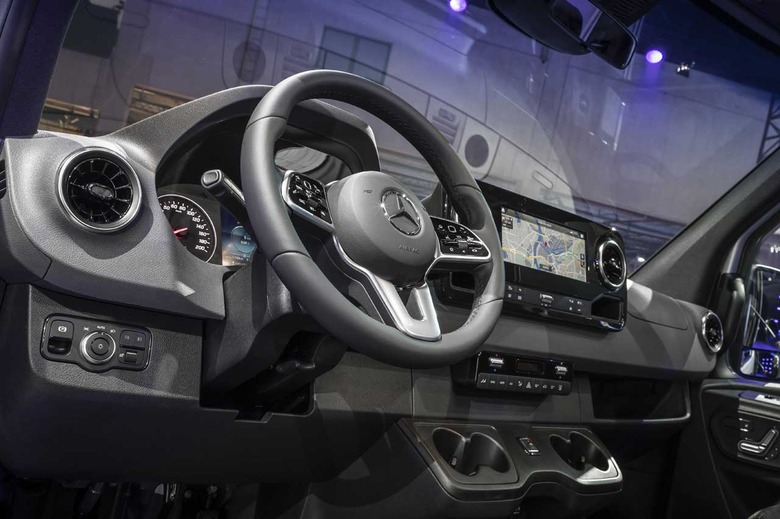 Mercedes also says that the new Sprinter is more versatile than ever with 1,700 different configurations globally, but the versions for the US are undetermined at this time. There are cargo van, passenger, and pickup versions of the Sprinter.
The Sprinter can be used as a camper van, bus, or ambulance when properly fitted. Other new Sprinter features include a self-cleaning rear-view camera, 360-degree view parking camera system, and a rain sensor with integrated Wet Wiper system for visibility. Pricing is unannounced.
SOURCE: Mercedes-Benz