Mercedes-Benz SL 65 AMG 2012 is the latest car you can't afford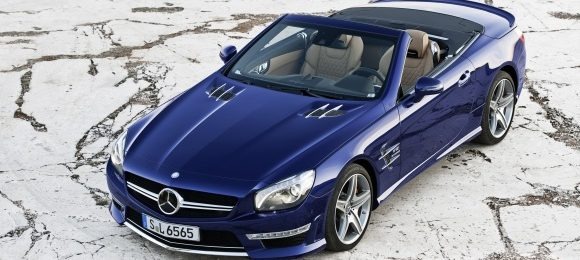 Mercedes-AMG today revealed the 2012 version of its roadster, the Mercedes-Benz SL 65 AMG. It's an updated version of the exisiting SL 65 AMG, packing some more power under the hood, improved brakes, and redesigned aluminium chassis.
So, what does the 2012 SL 65 AMG have under the hood? A 6.0 litre twin turbocharged V12 engine, capable of producing 630 brake horsepower. It also generates a serious amount of torque: 737lb-ft. Top speed is said to be 250km/h, with the car going from zero to a hundred km/h in exactly four seconds.
The car's body has also been tweaked, with Mercedes saying it's 170 kilograms lighter than before thanks to an all aluminium construction. The brakes have been adjusted in order to cope with the increased power and reduced weight, with six pistol callipers to clamp the 390mm brake discs on the front wheels, and single piston callipers handling the 360mm discs on the rear wheels. Ceramic brakes will also be an optional extra.
How much can you expect to pay for this speed demon? Around €236,000 (~$312,000) when it's released in September. Hopefully you'll find a buyer for your vital organs before then.