Mercedes-AMG S 63 4MATIC+ Coupe and Cabrio Debut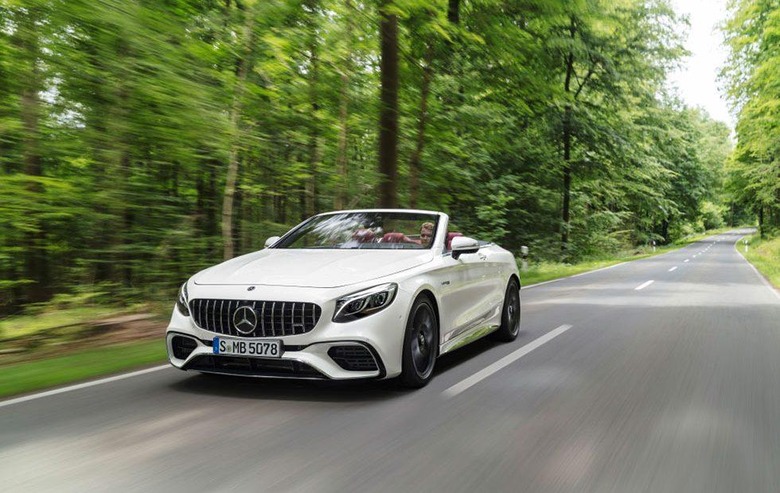 Mercedes-AMG has rolled out a couple new cars for its performance line including the Mercedes-AMG S 63 4MATIC+ Coupe and Cabriolet and the S 65 Coupe and Cabrio. Both of the vehicles get the new design Panamericana grille giving the AMG cars a more "independent look" according to Mercedes. The main difference between the S 63 and S 65 is the engine under the hood and AWD.
The S 64 4MATIC+ has an AWD system and a 4.0L biturbo V8 engine making 612 hp and 900 Nm torque. The S65 Coupe and Cabrio has rear wheel drive and a 6.0L V12 biturbo engine making 630hp and 1000 Nm torque. Both S 63 versions use an AMD Speedshift MCT 9G transmission while the S 65 cars use an AMD Speedshift TCT 7G transmission.
Interestingly the lighter weight of the S 63 car makes it faster than the S 65 with the V12 engine. S 63 buyers will reach 100 km/h from a standstill in 3.5 seconds while S 65 buyers will need 4.1 seconds to do the same deed in the coupes. Both cars have a top speed limited to 250 km/h. Mercedes calls out the same exact performance numbers for the cabrio versions of both cars.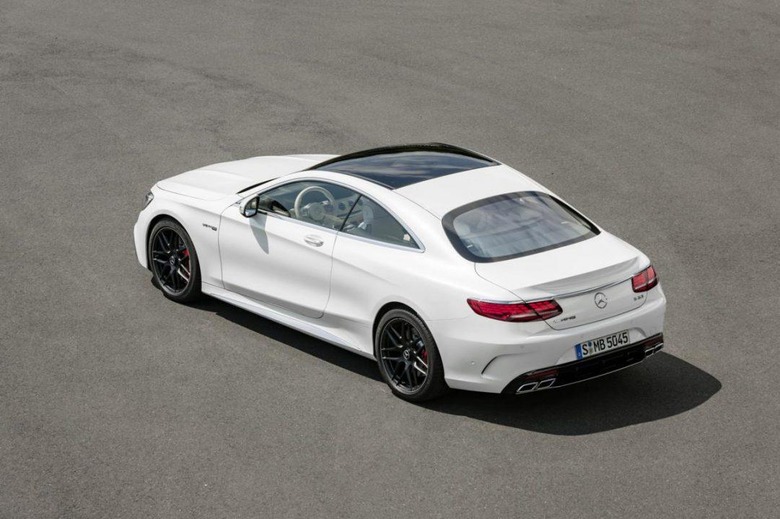 Both cars have lots of AMG parts on the outside for style and aerodynamic including a rear apron with diffuser inset and twin tailpipes for the AMG exhaust. Inside the cars have AMG power sport seats with memory function and seat heating. Seats are covered in Nappa leather and have an analog clock with milled metal hands and metal appliques on the face.
The dash of the car has a 31.2cm TFT color display that shows round dials for rpm, vehicle speed, and other data. Drivers can choose three displays designs with classic, sport, and progressive. The AMG menu also gives access to oil temp, lateral and longitudinal acceleration, engine output, torque, boost, tire temp, and more. Both the V8 and V12 engines feature cylinder deactivation and the cars feature AMD Ride Control+ adaptive suspension. AMG ceramic brakes are an option on both cars and pricing is unannounced.
Mercedes-AMG S 63 4MATIC+ Coupe
Mercedes-AMG S 63 4MATIC+ Cabriolet
Mercedes-AMG S 65 Coupe and Cabrio