To the surprise of no one, Meizu has finally made official what has been leaked to no end the past days. The Meizu PRO 7 is real and it does have two cameras (three if you count the front one) and two screens. There is even a PRO 7 Plus model to go with it. And, as expected, that second screen is a full color panel, at least a Super AMOLED one. Fortunately for Meizu fans, that's not the only thing the new flagship is good at.
It will be unavoidable, but the second screen will be the focus of the Meizu PRO 7. Even Meizu itself makes it so. That could work for or against Meizu, depending on how useful it really turns out to be. For now, the 2-inch Super AMOLED panel is being advertised as convenient way to see the music you're playing, glance at notifications, or take selfies using the back camera. Other than those, we'll have to wait for user feedback to judge it.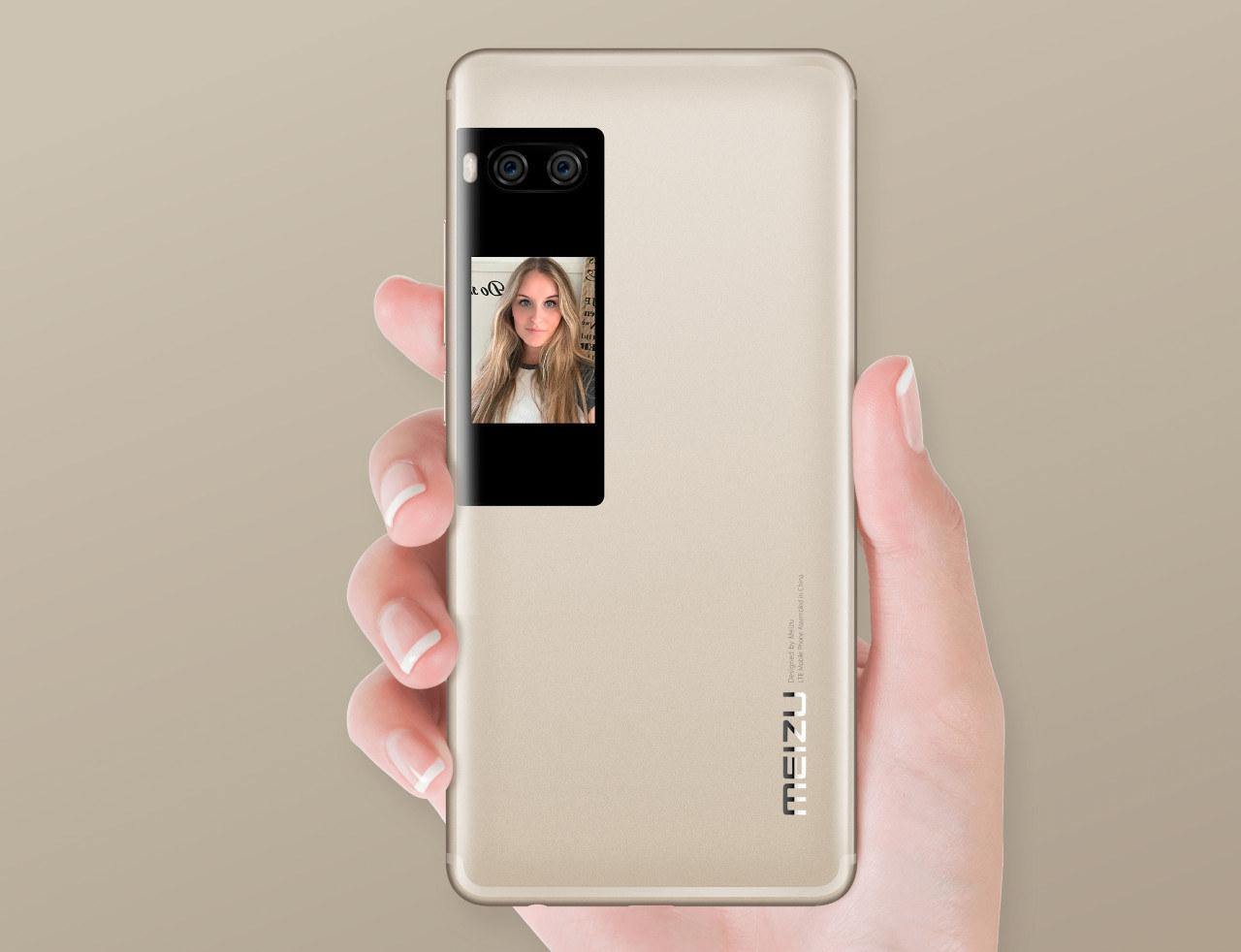 You will want to take selfies with those dual cameras, though. Meizu has put in two 12 megapixel IMX386 sensors, one of which is set to monochrome. This follows Huawei's pattern of using one of two sensors for gathering more data like light, contrast, and depth. That said, the front camera is no underdog. It has 16 megapixels to boast of and a "four-in-one" algorithm for dark environments.
As smartphones, the Meizu PRO 7 and PRO 7 Plus are more or less competitive 2017 flagships. That is, if you don't mind a MediaTek processor. The base PRO 7 model runs on a MediaTek Helio P25, the chip maker's mid-range processor, and is paired with 4 GB of RAM and 64 GB of eMMC storage.It also gets a 5.2-inch Full HD Super AMOLED screen and is powered by a 3,000 mAh battery. The PRO 7 Plus model, on the other hand, uses the latest Helio X30 processor, gets 6 GB of RAM, and options of 64 or 128 GB of faster UFS 2.1 storage. The screen also gets an upgrade at 5.7 inches and QHD resolution. Naturally, it needs more power to run, provided by a 3,500 mAh pack.
• Operating System: Android, Flyme OS
• CPU: MediaTek Helio P25 (PRO 7), MediaTek Helio X30 (PRO 7 Plus)
• RAM: 4 GB (PRO 7) or 6 GB (PRO 7 Plus), LPDDR4X
• Storage: 64 GB (PRO 7 and PRO 7 Plus), 128 GB (PRO 7 Plus)
• Display: 5.2-inch Full HD (PRO 7), 5.7-inch Quad HD (PRO 7 Plus), Super AMOLED
• Main Camera: 12 MP (RGB) + 12 MP (Monochrome) Sony IMX 386
• Secondary Camera: 16 MP
• Battery: 3,000 mAh (PRO 7), 3,500 mAh (PRO 7 Plus)
Even without the second screen, the Meizu PRO 7 and PRO 7 Plus are fairly competitive smartphones. The question is whether that second screen will not only prove to be useful but also not be an annoyance. At least it doesn't seem to add too much to the overall price. The Meizu PRO 7 will retail for 2,880 RMB ($$30). The 64 GB Meizu PRO 7 Plus will go for 3,580 RMB ($530) while the 128 GB model costs 4,080 RMB ($600). Meizu is currently selling smartphones in 17 countries around the world, including Brunei, Cambodia, Mainland China, Egypt, France, Hong Kong, India, Israel, Italy, Kazakhstan, Myanmar, New Zealand, Russia, South Africa, Spain, Ukraine and Vietnam. Yes, no US or UK.