Mega Man 30th anniversary livestream kicks off tomorrow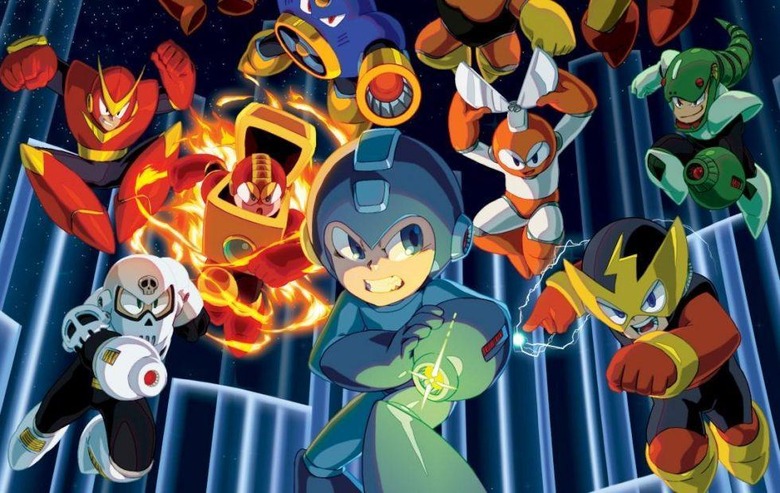 Mega Man has been with us longer than many gamers might realize. The Blue Bomber debuted in his first video game – the very first Mega Man for the NES – on December 17, 1987. That means Capcom's most-loved character is turning 30 years old this month, and to celebrate, the company is planning a special livestream that will look back at Mega Man's long history.
The livestream kicks off tomorrow morning (December 4) at 11 AM PST. The hour-long event will be livestreamed through Capcom's Twitch channel, and if you happen to get there early, you'll be able to catch a special "Streamer Showdown," which pits a number of YouTube personalities and Twitch streamers against one another in a Mega Man trivia challenge. The Streamer Showdown begins at 10 AM PST, one hour before the main show.
Capcom says that viewers will be able to win Mega Man-themed giveaways by watching the livestream, but beyond that, they company doesn't talk about what the show will entail. The hope is that we get the reveal of a new Mega Man game, because the series has been lying dormant for a number of years at this point.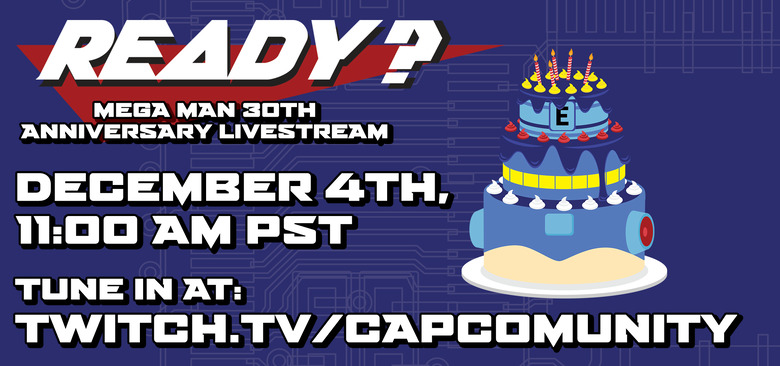 Though Mega Man has made recent appearances in games like Marvel vs. Capcom 3: Infinite and Capcom has reissued Mega Man's classic 8-bit adventures in two Legacy Collection releases, it's been a long time since we've seen a proper Mega Man game. Even sub-series like Mega Man X, Mega Man Battle Network, and Mega Man ZX have gone silent in recent years.
It's well past time that we got a new Mega Man game, and what better time to announce a new one than during the Blue Bomber's 30th anniversary celebration? Keep your fingers crossed, and be sure to tune in tomorrow morning to see if Capcom delivers. Should Capcom be in the mood to grant wishes tomorrow, we'll have details about whatever it announces here at SlashGear, so stay tuned for more.