Medion debuts 3 GoPal navigation devices with fingerprint tech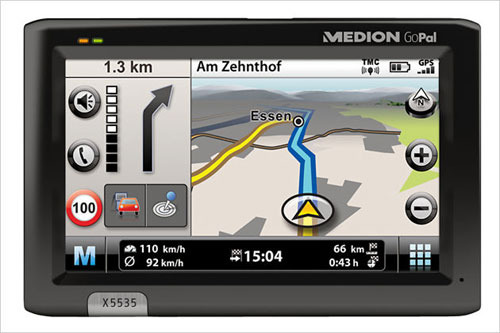 In you're on the lookout for a new navigation device, Medion just announced three brand new ones that could fit the bill. Even better yet, all three include theft-deterrence technology in the form of a fingerprint scanner for that extra layer of security.
Made in conjunction with AuthenTec, these Medion navigation devices really pack in the features. All three feature 5-inch touchscreens and offer traffic updates. The GoPal P5235 uses an FM transmitter, allowing it to transmit voice instructions through your vehicle's sound system. Plus, it can be controlled by your voice and offers up a speeding warning. The GoPal P5435 adds one more feature to the mix: Bluetooth support. And finally, the GoPal X5535 adds a gyrometer, making going through tunnels or areas without GPS signals a breeze as it relies on the movement of the car to maintain your course.
The fingerprint sensor included on all models is super small and is featured in many cell phone models today. It lets you create 5 users so you and four others can log in via your fingerprints. This renders the devices useless if they are stolen. You can get all three Medion GPS devices in Europe right now, though no pricing data is available.