MediaTek releases the MT6589, world's first quad-core Cortex-A7 SoC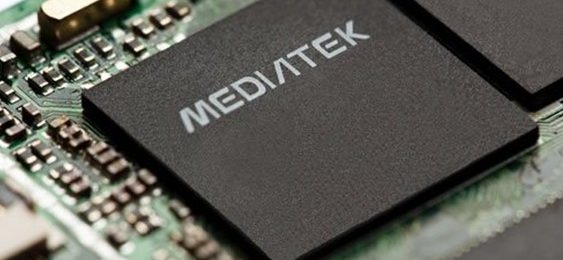 MediaTek has launched the world's first quad-core Cortex-A7 system-on-chip, the MT6589. The SoC is low power and is likewise the first HSPA+ platform offering Dual SIM/Dual Active support. As such, it is aimed at Android tablets and smartphones universally, providing a simplified and cheap option "for any market worldwide."
The 28nm MT6589 offers a UMTS Rel. 8/HSPA+/TD-SCDMA modem and utilizes the PowerVR Series5XT GPU. There's Miracast support for multiple screens, as well as Bluetooth 4.0, GPS, FM, and 802.11n Wi-Fi connectivity. There's also an impressive array of 3D support, including real-time 2D to 3D conversion and support for 3D displays.
The MT6589 supports both video playback and video recording in 1080p at 30 frames-per-second, full high-definition 1920 x 1080 displays, DTV-grade picture enhancement, as well as a 13-megapixel camera offering Integrated ISP. The SoC's GPU manages to deliver this while utilizing relatively small amounts of power.
ARM's Director of Mobile Solutions Laurence Bryant offered this statement. "The ARM Cortex™-A7 is the most power-efficient applications processor ever developed by ARM. We are pleased MediaTek is the first company to combine a quad-core Cortex-A7 and leading edge 28nm manufacturing with TrustZone® for system-level security. The MT6589 system-on-chip brings the performance and features associated with high-end mobile devices to mass-market smartphones and tablets."