MediaTek Helio G90 chipset shoots for the gaming smartphone market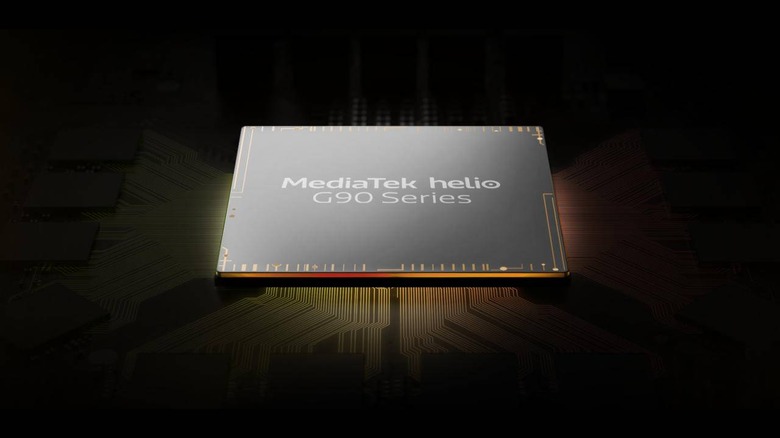 The mobile gaming market remains a lucrative one despite having a very different business model from conventional PC or console gaming industries. While game developers and publishers are trying to aim for wide audience reach, supporting even mid-range phones for mass appeal, smartphone makers are naturally trying to push premium phones that promise to deliver "console-quality" graphics. And to power those smartphones, MediaTek is announcing the G90 Series with the silicon and the software to cater to the needs and demands of gamers.
MediaTek is probably best known as the "more affordable" alternative to Qualcomm's Snapdragon processors. It has, however, always been trying to promote its performance superiority, especially in the number of cores. It was the first and remains the only chip maker with a deca-core configuration for smartphones.
This time, it steps back a bit on the core count but steps up the power. The Helio G90 mixes the performance Cortex-A76 with the mid-range Cortex-A55 and throws in the latest Mali-G76 GPU for gaming performance. The chip can support 10 GB LPDDR4x RAM and up to 64 megapixel single cameras as well as some multi-camera setup.
Going beyond hardware, however, MediaTek is also positioning its HyperEngine game technology on the software side to help convince that its Helio G90 is indeed made for gaming. Its Networking Engine, for example, only takes milliseconds to trigger concurrent Wi-Fi and LTE connections when Wi-Fi signal degrades. The Rapid Response Engine and Resource Management Engine improves touch and CPU and GPU responsiveness for gaming scenarios.
Of course, all of that will be for naught if phone makers don't adopt the MediaTek Helio G90 for their devices. Sadly, public and market perception is still skewed in favor of Qualcomm and MediaTek will need more high-profile brands to put it in the spotlight, especially when high-performance mobile use is involved.