Medal of Honor Warfighter Zero Dark Thirty map pack launches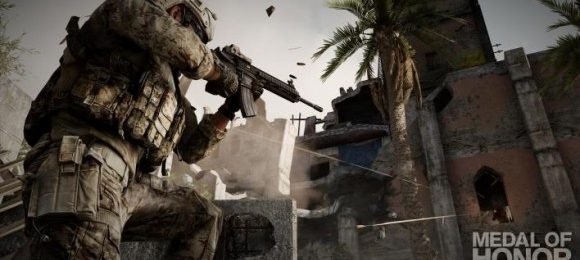 EA and Danger Close Games announced that the latest map pack for Medal of Honor Warfighter is now available to download on Origin.com. The new map pack is the anticipated Zero Dark Thirty map pack. The launch of the new map pack is timed to coincide with the release of the movie on December 19 called (wait for it...) Zero Dark Thirty.
EA says that will be donating one dollar from each sale of the new map pack to the Special Operations Warrior Foundation through March 19, 2014. The map pack is available as of today on Xbox Live Marketplace and the PlayStation Network. The map pack includes two multiplayer maps based on the real-world locations of Darra and Chitral.
The first map is Darra Gun Market and is based on the Pakistani arms bazaar described as the largest illegal arms market in the world. The second map is called Chitral Compound, and is a rugged area governed by tribes that don't allow the Pakistani army to operate in the area. The map pack also includes six new weapon configurations.
Other features of the map pack include 14 new weapon camouflage skins and 10 new multiple player ranks. The map pack is free for gamers who purchased the limited edition of Warfighter. The map pack is available separately for $9.99 or 800 MS points. The movie the new map pack is named after follows an elite team of intelligence and military operatives that worked in secret to find and eliminate Osama bin Laden.