Medal of Honor Developers Change Taliban to Opposing Force in Multiplayer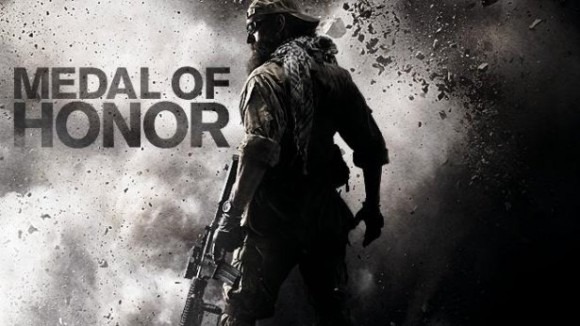 Video games creating some kind of controversy isn't new. Ranging from first amendment rights, to whether games are art or not, they manage to get into the news one way or another. For publisher EA and developer Danger Close, their upcoming title Medal of Honor was gaining quite a bit of press, thanks to its multiplayer mode. As EA representatives were putting it, "If someone's the cops, someone's gotta be the robbers." In the case of the upcoming title, that would mean the robbers would have to be Taliban forces, and that's exactly what the developers put into the title. But, activists, military families, and friends of those in the Armed Forces raised their voices, and now the developers have changed their minds, opting for "Opposing Force" rather than "Taliban."
EA and Danger Close said their decision was based on the out-cry they've heard since the problem popped up. Even video game retailer GameStop decided to make it known that their retail locations located in Army and Air Force bases would not be selling the title, because of the Taliban name included therein. Announcing today on the Medal of Honor official blog, the developers and EA have decided to change the Taliban name to Opposing Force.
The OpFor title has been used in video games based on war before, even as recently as Call of Duty: Modern Warfare 2, so it's no surprise that EA and Danger Close went with that title. The US Military uses it every day. Executive Producer of Medal of Honor, Greg Goodrich, had this to say about the change. "We are making this change for the men and women serving in this military and for the families of those who have paid the ultimate sacrifice — this franchise will never willfully disrespect, intentionally or otherwise, your memory and service." It is worth noting that the developers never had players working as enemy forces in the main campaign of the title — just in the multiplayer portion. You can read the full statement from the blog below. Medal of Honor is due to release on October 12th, 2010.
Full Statement
In the past few months, we have received feedback from all over the world regarding the multiplayer portion of Medal of Honor. We've received notes from gamers, active military, and friends and family of servicemen and women currently deployed overseas. The majority of this feedback has been overwhelmingly positive. For this, the Medal of Honor team is deeply appreciative.

However, we have also received feedback from friends and families of fallen soldiers who have expressed concern over the inclusion of the Taliban in the multiplayer portion of our game. This is a very important voice to the Medal of Honor team. This is a voice that has earned the right to be listened to. It is a voice that we care deeply about. Because of this, and because the heartbeat of Medal of Honor has always resided in the reverence for American and Allied soldiers, we have decided to rename the opposing team in Medal of Honor multiplayer from Taliban to Opposing Force.

While this change should not directly affect gamers, as it does not fundamentally alter the gameplay, we are making this change for the men and women serving in the military and for the families of those who have paid the ultimate sacrifice – this franchise will never willfully disrespect, intentionally or otherwise, your memory and service.

To all who serve – we appreciate you, we thank you, and we do not take you for granted. And to the Soldiers, Sailors, Airmen and Marines currently serving overseas, stay safe and come home soon.

Greg Goodrich

Executive Producer

Medal of Honor