Measles cases are skyrocketing globally: WHO details growing crisis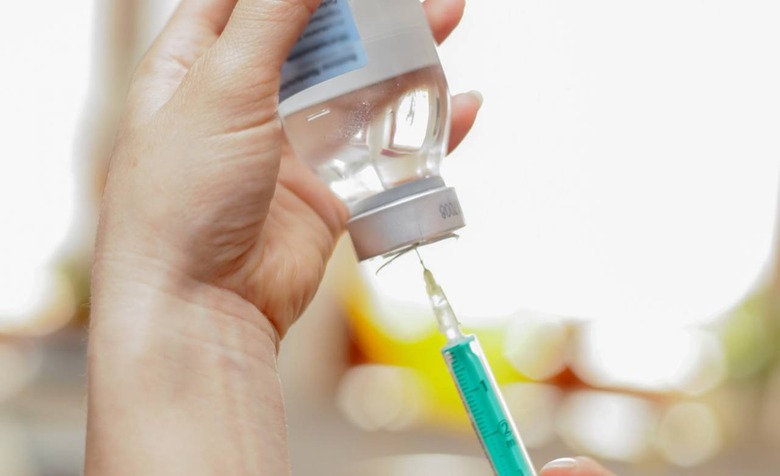 Measles cases skyrocketed by 300-percent in the first three months of 2019, according to the World Health Organization. The increase is compared to the same time period last year, underscoring the importance of vaccinating children against the viral disease. All regions around the world are experiencing 'sustained rises' in measles cases, according to WHO, which says a number of countries are currently dealing with deadly outbreaks.
Measles is a viral infection that spreads through the air from one infected person to another. The disease is rare in the US thanks to modern vaccination practices. However, a growing body of anti-vaxers have resulted in a resurgence of the disease in many places.
Earlier this month, the Centers for Disease Control and Prevention reported 555 confirmed cases of measles in 20 US states...and that's just from January 1 to April 11, 2019. In comparison, the CDC reported 372 measles cases in the US in 2018, 120 cases in 2017, and only 86 in 2016.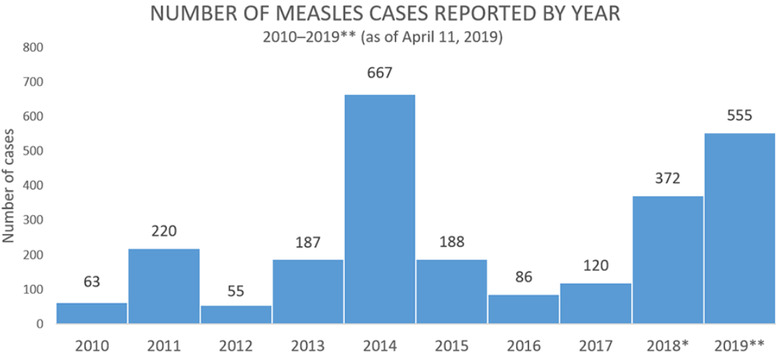 In less than four months, 2019 has nearly exceeded the massive 667 measles cases reported in the US in the year 2014. The problem isn't limited to just the US, however, with the World Health Organization saying in a new report that global measles cases are up 300-percent compared to the first three months of 2018. WHO says its figures show a 'clear trend,' though it cautions that the data is provisional at this time.
Spikes in measles cases have been noted in countries that have high collective vaccination numbers, including the US, Thailand, and Israel, due largely to 'clusters of unvaccinated people.' In addition, a large number of countries are experiencing measles outbreaks, including Ethiopia, Sudan, Myanmar, Madagascar, the Philippines, Ukraine, Thailand, and more. The WHO says these outbreaks are 'causing many deaths,' with most of the victims being young children.
Though numbers for 2018 aren't available yet, the WHO says there were an estimated 110,000 deaths in 2017 from measles. The disease can be particularly severe in children — in cases that aren't fatal, there's a major potential for lifelong disability directly related to the infection. Complications can include brain damage, blindness, and hearing loss.
Measles is easily prevented with two doses of the MMR vaccination. In order to prevent outbreaks, according to the WHO, the global coverage of first-dose vaccination needs to reach 95-percent; sadly, the global coverage has stalled at 85-percent for 'several years,' and many people remain at risk as a result.