McLaren Speedtail Hyper-GT Is The Modern Reincarnation Of The F1 Road Car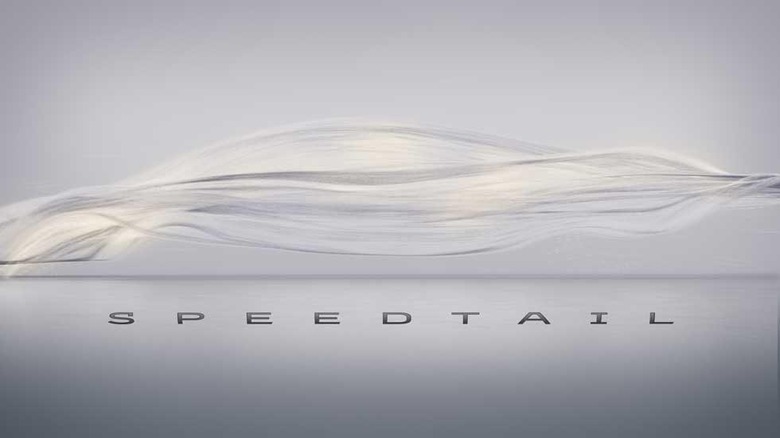 McLaren is always up to something when it comes to loosing new sports cars on the world. The latest tease that the automaker is taunting folks with is the modern reincarnation of the infamous McLaren F1 road car. The big feature that many remember about the F1 was that the car hauled three people with two of them sitting behind and to each side of the driver. The new McLaren is called the Speedtail and it to will have that central driving position and three seats.
McLaren says that it will make only 106 units and all 106 of them are already reserved. Each of them sold for £1.6 million plus taxes. Before the Speedtail name was unveiled the car was known by the codename BP23. McLaren says this is the world's first Hyper-GT and that it is the next entrant into the Ultimate Series.
Speedtail buyers are getting the fastest McLaren yet with a top speed of 243mph. McLaren Special Operations will offer each buyer "limitless possibilities" for custom tailoring to their tastes. McLaren plans to unveil the Speedtail at the Geneva Auto Show this year and the first folks to see it will be the 106 people who have purchased one.
As for details on the Speedtail's performance, McLaren says that the car will have a gas-electric hybrid powertrain. The car aims for an "unparalleled" blend of performance and sporting luxury meant to make the car the ultimate roadgoing McLaren.
Production will kickoff at the end of 2019 and each of the cars will be customized by MSO. There is no indication when deliveries will start. Three seat sports cars like the F1 are awesome and we can't wait to see what this one looks like.
SOURCE: McLaren