McLaren Special Operations department produces Gulf livery P1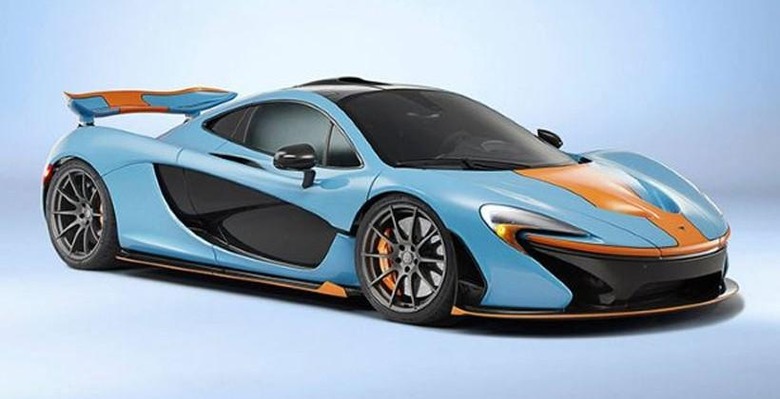 In all of racing history one of the most famous and beautiful racing liveries is that of Gulf. The familiar blue and orange livery adorned some of the best racing cars in history and is so popular that it often turns up on streetcars. The McLaren P1 is one of the best super exotic cars in the world and McLaren has now produced a P1 wearing the Gulf colors.
The car was produced by McLaren Special Operations department for a specific customer. The P1 looks amazing in the Gulf blue and orange paint scheme. The car gets Gulf orange striping around the diffuser in the rear and the lower side and front skirts as well.
McLaren notes that the car was inspired by the McLaren F1 GTR racecar that wore Gulf logos. The brake calipers are painted orange and inside the car some of the switch rotors on the center console are blue and orange.
One of the coolest touches is on the steering wheel where the centering stripe is Gulf blue and orange. It's uncommon to know who the wealthy collectors are who purchase these special cars. McLaren has said this time that the wealthy and lucky car guy who ordered this special P1, his name is Miles Nadal.
SOURCE: TopGear