McLaren 675LT hits 62 mph in 2.9 seconds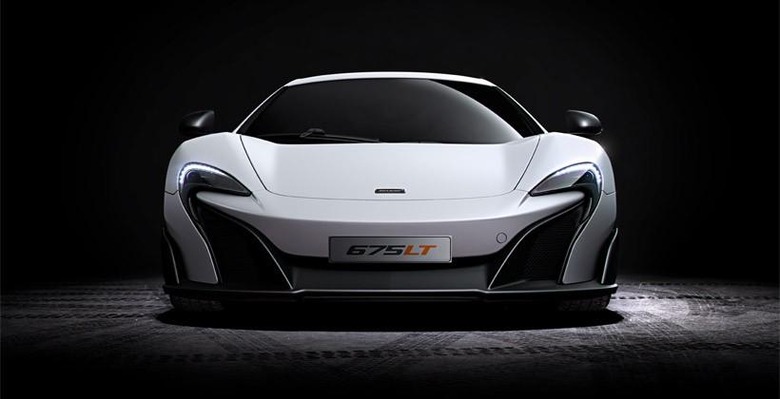 McLaren has unveiled a new hyper car that will make its official debut at the Geneva motor show in March. The car is called the McLaren 675LT and it focuses on performance, lightweight, and driver engagement. The car will be offered as a coupe only and McLaren sys that the 675LT will be the most track-focused street legal car in the McLaren Super Series.
Reaching 62mph in the car will take 2.9 seconds and reaching 200km/h will take only 7.9 seconds. The top speed for the 675LT is 205mph. The active "longtail" airbrake on the back is 50% larger than the one on the 650S and is made from carbon fiber.
McLaren says that the 675LT tips the scales at 1230kg dry thanks to the carbon fiber structure and is lighter than the 650S. Power comes from a 3.8L V8 engine that uses more efficient turbos and has design changes to the cylinder heads and exhaust manifolds. The cams and connecting rods are changed as well and the engine uses a faster flowing fuel pump and delivery system.
All those engine changes add up to a motor with 50% different parts than in previous models and a new engine designation of M838TL. This car gets the "Longtail" name from the McLaren F1 GTR "Longtail" that came before. McLaren will offer the 675LT in four special colors it has never used before and will be exclusive to the car. Pricing is unannounced at this time, but more details will come on March 3 when the car is announced officially.
SOURCE: McLaren