McLaren 650S Can-Am limited edition honors 50th anniversary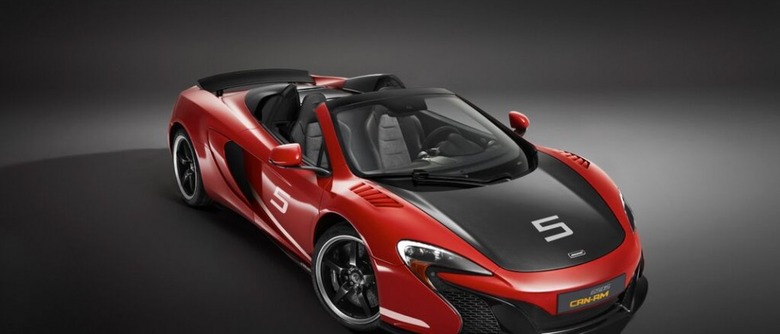 McLaren is celebrating its 50-year US racing milestone with a new limited edition 650S Can-Am. This is being launched on the anniversary of the inaugural Can-Am racing season, says McLaren, and it'll be limited to only 50 "examples" across the world. The edition will be based on the 650S Spider, and none of them will come cheap: the price tag sits at $334,500 USD.
The Can-Am racing series is notable for McLaren, which boasts five consecutive championships from 1967 to 1971. It was an exciting time in racing, and is being followed up with exciting news today. The auto maker's McLaren Special Operations (MSO) developed the new special (and limited) edition of the 650S Spider, and it is called the 650S Can-Am.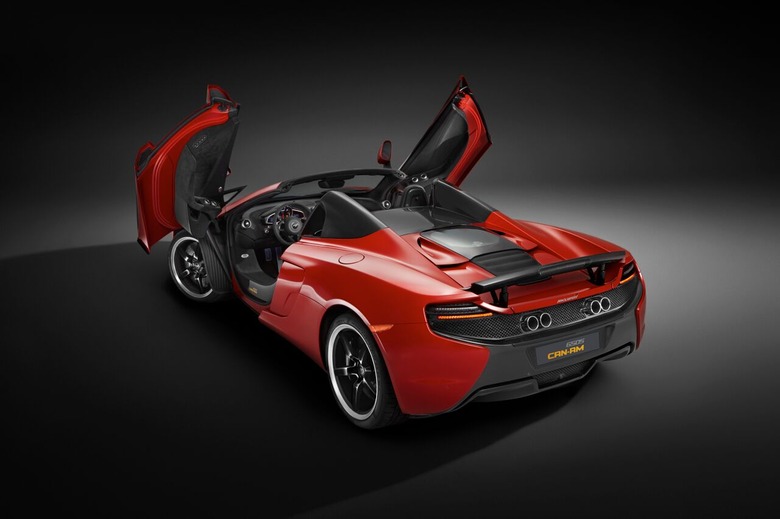 McLaren says that it has used the latest and greatest materials and technologies with this new Can-Am model. Aluminum is given the snub this time around — McLaren has used carbon fiber "extensively", it says, including a carbon fiber retractable hard top. The latter of those two is a first-ever for the company, at least as far as road cars are concerned.
There's carbon fiber with the hood, front splitter, air brake, door blades, and more. Joining this are forged alloy wheels with a glossy black finish and diamond-cut rim. Pirelli P Zero Corsa tires, titanium bolts, a quad-exit stainless steel exhaust, a carbon fiber rear grille, and 3.8-liter V8 engine with 641 horsepower round out the model.
Deliveries will start in Spring 2016.