McLaren 12C Can-Am Edition racing concept is pure car porn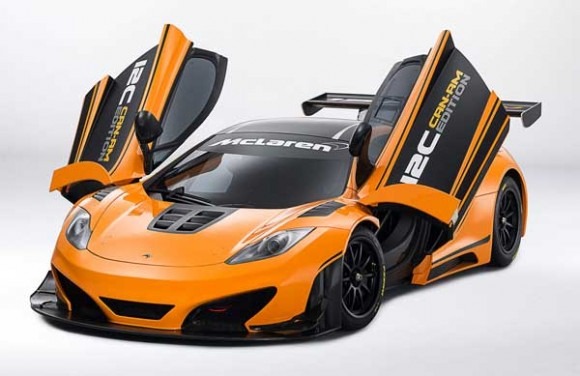 Every now and again, I run across something that makes me wonder about the choices I made in life. I could've gone to med school and would now be able to pack my garage with the kind of cars that I can only dream about today. The McLaren 12C Can-Am Edition racing concept is the latest automotive proof that I chose the wrong career path.
This concept is a race car only and weighs 2645 pounds. It has a special aerodynamic package that increases down force by 30%. The engine packed away inside this orange beast is a more powerful version of the engine the standard 12C gets promising up to 630 HP. The car was unveiled officially at the Pebble Beach Concours recently and is a one-of-a-kind.
The car is painted in McLaren Orange with black trim as a tribute to the cars that Bruce McLaren and Denny Hulme raced in the 60s and 70s. This concept version of the car shares the same carbon fiber MonoCell chassis as the 12C road car. This concept is based on the 12C GT3 race car, but is purely a concept designed to be the ultimate track car and doesn't follow any racing regulations.
Power comes from a revised 3.8-liter twin turbo V8 engine with special calibration and an optimized cooling system. The optimized aerodynamic package includes a carbon fiber front splitter, carbon fiber drive planes, and a carbon fiber wing on the rear. The concept also has beefed up brakes to handle the insane speeds the 630 HP engine is capable of delivering. The car also has a special steering wheel and an integrated air conditioning system.