McIntosh unveils new MCD1000 CD player that is high-end with retro style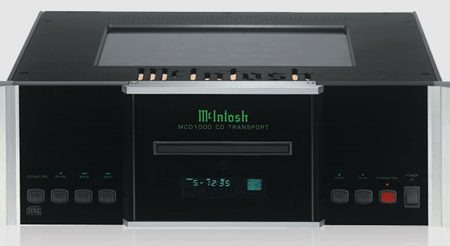 If you are into high-end audio gear, you may be familiar with the McIntosh name. The company has added a new product to its lineup called the MCD1000. The device is a CD player and a multiple source digital preamp in one. The thing is very much a high-end audiophile grade device with a price to match at $10,000.
The player is set for delivery in November and can provide maximum fidelity from all optical audio media including CD, CD-R, SACD, and Hybrid SACD and more. The device has and aluminum die cast transport base and a die cast disc tray for stability of play. It also has an advanced digital laser servo motor for quite operation and accuracy along with more accurate positioning for the twin laser optical pickup.
It features fully balanced analog output and internal analog to digital conversion. It uses four 32-bit/192kHz, PCM/DSD Digital Audio converters per channel in a Quad Balanced configuration. The device also accepts USB Audio digital input with data rates up to 32-bit/192kHz.