McCormick SUMR HITS 5000 concept grill has a built-in DJ station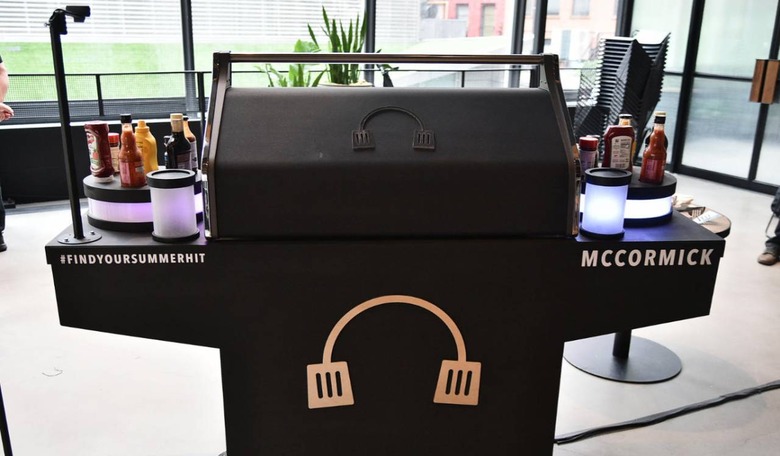 McCormick, the company best known for its spices, has revealed the SUMR HITS 5000, a concept grill with a built-in 'DJ Station.' The grill is packed with custom software and hardware so that cooks can create their own tunes while grilling. Key to the system is how it works with the act of grilling — food placement dictates which sounds are added to the tunes.
The SUMR HITS 5000 concept grill is ultimately designed for both grilling and simple music creation, the two working together in harmony to produce an original tune for an enjoyable moment. Sauces and spices added to food, as well as where the food is placed on the grill, controls how the beats are adjusted.
The company shared a promotional video that provides a brief look at the grill's creation process, as well as how it looks when in use and how the audio aspect works. Talking about the concept grill is McCormick's Creative and Digital Marketing Director Alia Kemet, who said:
McCormick wanted to explore innovative ways our fans could spice up and enhance their summer grilling. Music plays an important role in enjoying food, flavor and the overall experience. The SUMR HITS 5000 creates the intersection of expressing one's passion for flavor through original song, and we think it's the perfect blend of mixing taste and art.
Because this is a concept, don't expect to see the SUMR HITS 5000 arrive in stores. In its place, a number of companies have launched audio items intended for outdoor use, including the giant party speaker with built-in cup holders that Sony unveiled earlier this year.