McAfee, antivirus pioneer turned fugitive, sells his life story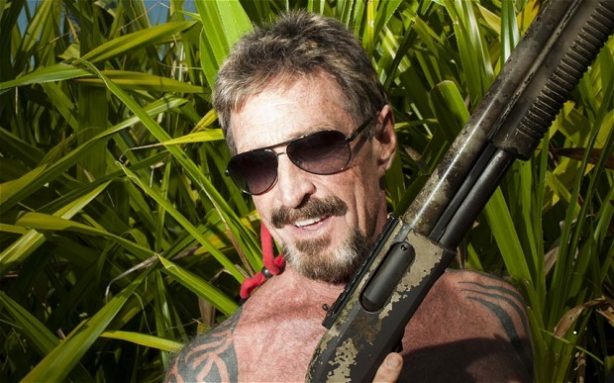 On December 6, we reported that John McAfee, founder of the McAfee security company, had been hospitalized after fleeing Belize to Guatemala, where he sought asylum. He is wanted in Belize for questioning in connection to the murder of his neighbor. Now reports state that McAfee has sold the media rights for his life story to Impact Future Media in Canada.
McAfee was hospitalized due to chest pains, and later released into custody when it was determined that he hadn't suffered a heart attack. He shared a statement via his website requesting that readers contact the president of Guatemala and ask that asylum be granted. His request was ultimately denied, and now he awaits deportation to Belize.
The 67-year-old claims that the Belize police plan to frame him for the murder and kill him, something the nation's government denies. The issue started when McAfee's neighbor was found death via a gunshot wound to the head. The software mogul does not have a good reputation in Belize, where it is said that he keeps dangerous dogs, guns, and drugs.
For now, the tentative title for the hopeful TV shows that will result from the media deal is Running in the Background: The True Story of John McAfee. Impact Future Media's co-founder Brian Fitzgerald offered this statement: "[McAfee] trusts that we will honor his life story in an honest and truthful manner." If all goes as planned, we can expect to see TV, film, and book varieties of the "true" story.
[via Hollywood Reporter]