Mazda to roll out smartphone control update for all new MZD Connect rides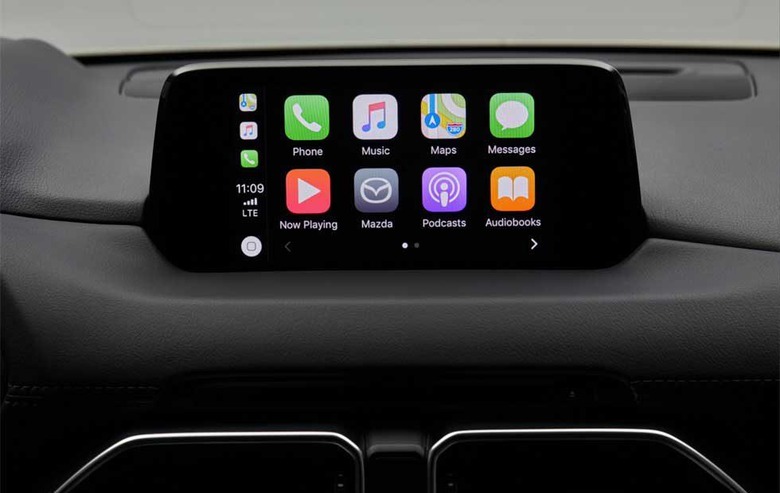 Mazda has announced that an optional update is coming to all new vehicles that are fitted with the MZD Connect multimedia system. The update will allow iPhone users to take advantage of Apple CarPlay integration. That means improved support for making calls, sending messages, and listening to Apple Music.
Getting directions from Apple Maps from the phone onto the MZD Connect screen will make navigation easier. Mazda will also offer an optional update that will bring similar features for Android devices. Mazda owners with vehicles fitted with the multimedia system will be able to retrofit their cars with either option.
When the smart devices are linked to the MZD Connect system via a USB port CarPlay can be operated via the HMI Commander rotary control knob while the car isn't moving. Android devices linked via USB can be controlled by the Commander controller only.
Owners will be able to freely move between CarPlay and Mazda's own system as they want. Siri will be able to read incoming iMessages and WhatsApp messages. Google Voice User Interface can control a similar range of functions for Android devices.
Android Auto will also offer enhanced nav tech with more Points of Interest, continuous map updates, and other items like sending routes to your car. This update requires both hardware and software and will be available starting August 6. It's not clear how much the retrofit will cost.
SOURCE: Mazda