Mazda LM55 Vision Gran Turismo rolls onto Gran Turismo 6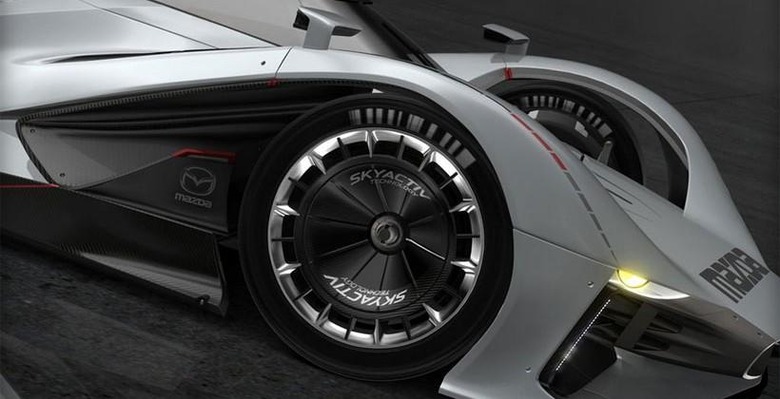 An old adage in the automotive world says win on Sunday and sell on Monday. That means that the automaker who wins a major race on Sunday can see a sales boost on Monday with folks buying similar vehicles off showrooms. I'm not sure how much of that is true, but automakers participate heavily in racing.
In recent years, automakers have also been participating heavily in virtual racing producing some wild concept cars or games such as Gran Turismo 6. Mazda recently produced an awesome looking racing car for the digital racers out there who like Gran Turismo 6 on the PlayStation. The car is called the LM55 Vision Gran Turismo and it is a digital super car with some Le Mans heritage in the design.
The car is the result of a challenge that Polyphony Digital head Kaz Yamauchi put out to automakers and so far, brands like Toyota and Mercedes have played along making digital supercars for the game. Mazda started with the car that landed the maker a Le Mans win in 1991 and built up a pure concept vehicle.
It's made using carbon fiber and a monocoque chassis with lots of curves and a very aggressive design that looks fast sitting still. The car can be added to the game by downloading the latest update for the PS3. Check out the video to see the virtual racer unveiled.
SOURCE: TheVerge