Matt Groening's Disenchantment Part 2 finally gets premiere date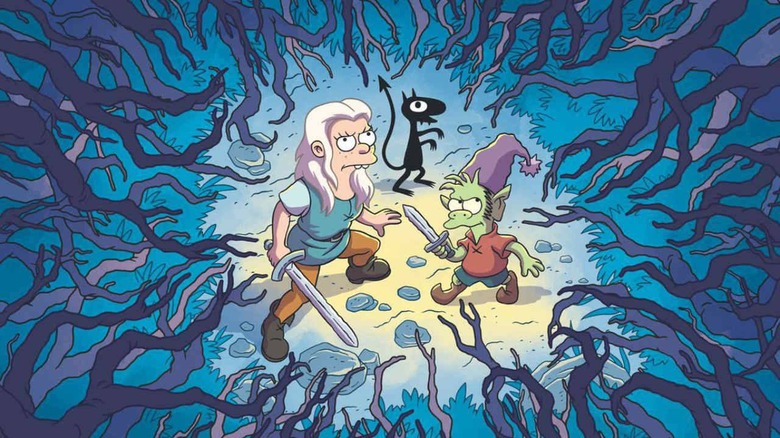 Netflix plans to offer the second installment in the first season of adult animation hit Disenchantment from Matt Groening, the man behind The Simpsons and Futurama. Unlike both of those popular shows, Disenchantment takes viewers to the past, one filled with castles, mythical creatures, and a society that functions on magic. Netflix has finally announced the release date for 'Part 2.'Disenchantment is a humorous animation targeted at adults and, unlike The Simpsons and Futurama, it is exclusive to Netflix. The series revolves around a medieval kingdom called Dreamland and its inhabitants, including the royal family's Princess Bean.
The young alcoholic princess isn't quite the dainty lady one would expect from royalty, and she is at odds with her place in society, ultimately choosing to abandon it with companions Luci, a personal demon, and Elfo, an elf. During the first season, which Netflix calls 'Part 1,' viewers were introduced to Princess Bean's escapades and the drastic ways in which her life has changed.
Netflix previously announced plans to offer the next 10-episode batch in the show's first season ('Part 2'), and now we finally know when it will arrive on the streaming platform: September 20. The release date is a tad past the one-year mark from when Part 1, the first 10 episodes, premiered.
The splitting of the season relatively mirrors how these shows are broadcast on television, though subscribers will get access to the entire batch at once, enabling them to partake in the sacred act of binge-watching. Because Disenchantment is a Netflix original, it will be available to all of the company's subscribers.